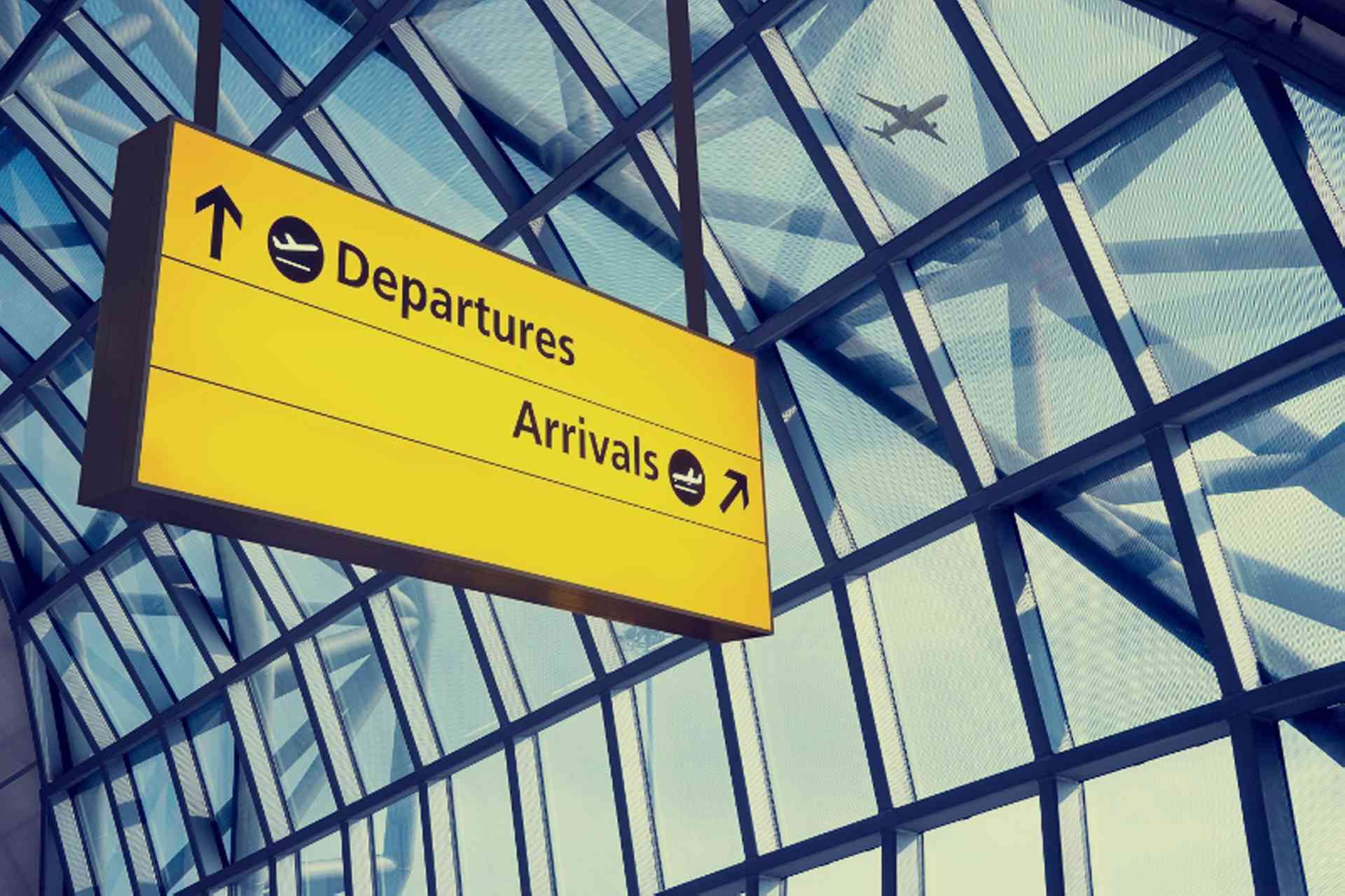 Find out about Indonesian international and domestic airports...
The three biggest international airports in Indonesia are:
Denpasar Airport Ngurah Rai (DPS), in Bali
Soekarno-Hatta Jakarta International Airport (CGK), in Jakarta
Sultan Hasanuddin Airport (UPG), in Makassar, South Sulawesi
DPS in Bali and CGK in Jakarta have the most international connections.
International flights - Airport tax
Airport tax for international flights is Rp 200,000. Travellers should have rupiah to pay this tax, and/or for a visa extension. Visa On Arrival (VOA) is US$35. Visa overstay fees are US$20 per day, for up to 60 days. A person cannot leave the country until all airport taxes and immigration fines have been paid.
Transport connections in Jakarta
Jakarta's international airport (Soekarno-Hatta/CGK) has three main terminals with free airport shuttles. Government-owned PPD and Damri bus shuttles go back and forth from downtown Jakarta to Soekarno-Hatta airport. The trip is about one hour long. Taxis are plentiful, but make sure that a taxi has a meter. Fares do not include the three expressway tolls that must be paid separately.
Transport connections in Bali
Bali's Ngurah Rai airport (DPS) is a ten minute taxi ride from the famous tourist destination, Kuta Beach. Public transport is poorly developed, making taxis the best form of transport to and from the airport.
Airport shuttles in Indonesia
Airport shuttles (Damri buses) are safe, comfortable and reliable. Damri buses are found in:
Bali
Central Kalimantan
Java: Jakarta, Banten, Central Java, East Java, Nusa Tenggara Barat (on the islands of Lombok and Sumbawa), West Java, and Yogyakarta
Sumatra: Bandarlampung, Jambi, and South Sumatra
Domestic air travel
For both short and long distances, air travel is the easiest and quickest way to travel. Airports are often easy to access and small. However, flights are often cancelled or delayed, especially those serving remote areas. In some cases, there are no airline alternatives, and travellers are forced to find another mode of transport.
Tickets for domestic flights can be bought at the airport and from private travel agencies, or from airline offices located outside the airport. They should be bought in Indonesia and paid for in cash; booking domestic flight tickets from outside the country can be problematic. Most Indonesian travel agencies do not accept credit cards and usually require an electronic bank transfer for payment. Tickets are then faxed and sometimes do not look official, and a person also needs to read, write, and speak Indonesian. If a flight has to be cancelled, reimbursement can also be very difficult from outside the country.
Until very recently, no Indonesian airline offered online, electronic ticketing. There are some new online, third party ticketing outlets that broker tickets for several Indonesian airlines. Transactions may or may not be secure, and reimbursement policies are a liability. The exception is Garuda Indonesia, the country's flagship carrier, which has an online booking system.
Check-in two hours before departure for domestic flights. In larger airports, passengers usually have to show their ticket before being allowed into the terminal. Passengers can request specific seats, while baggage is usually limited to two pieces weighing no more than 20 kilos. Airport tax is paid after check-in and is inexpensive. Boarding sometimes takes place on the tarmac.
Indonesia has over 50 airlines, most of them small carriers that go to specific areas. The major domestic airlines, with headquarters in Jakarta, that fly to most areas in Indonesia are:
Batavia Air
Merpati Nusantara Airlines
Sriwijaya Airlines
Lost or damaged luggage
In Indonesia's larger airports, all the major airlines have lost luggage claim offices. Luggage is generally only returned after a few days. A person making a claim must receive a signed claim receipt and office phone number. Smaller airports usually have an agent representing the airline. Agents may be located in the airport building or in the airline's office in the neighbouring town.