Local Markets in Milan and the Provinces of Lombardy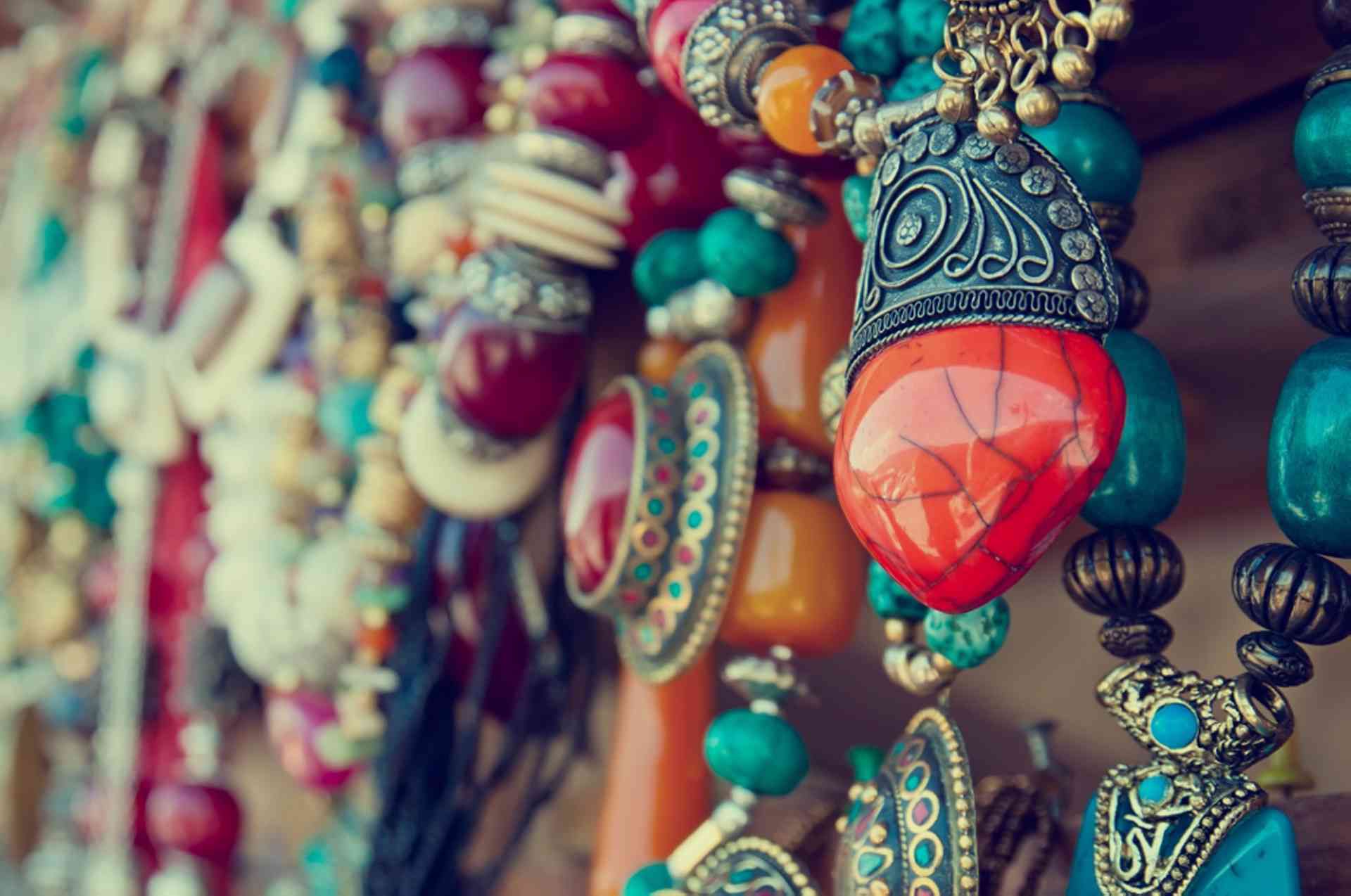 Information where to buy the freshest local produce: find out which days of the week markets come to Milan and the towns and villages of Lombardy...
There are very few towns or villages throughout Italy without their own market. Here is just a selection of some markets in Milan and the provinces of Lombardy.
Bergamo
Monday

Bergamo: Piazzale Malpensata - food market for fresh local produce

Pianico: Via Garibaldi - food market (not extensive), 08:00-12:00
Tuesday

Bergamo: Via Gemelli - food market (not extensive), all morning

Wednesday

Treviglio: Via Bignamini - food market with 36 stalls, 08:30-12:30

Thursday

Bergamo: Via Promessi Sposi - general food market

Friday

Bergamo: Viale Pasteur - food market

Saturday

Alzano Lombardo: Piazza Italia and Piazza Partigiani - antiques fair on the second Saturday of each month excluding January, February, July and August; open all day

Bergamo: Via Borgo 128 - organic food market, 08:30-12:30
Bergamo: Piazza Dante - organic produce market on the fourth Saturday of each month excluding January, July and August
Clusone: Piazza dell'Orologio - antiques market on the first Saturday of each month, all day
Dalmine: Piazza Caduti 6 Luglio 1944 - organic food market on the second Sunday of each month
Romano di Lombardia: Under the Portici della Misericordia - antiques market on the first Saturday of each month excluding August, all day
Sunday

Bergamo: Piazza Vecchia e Lavatoio di via M. Lupo Mercantico - antiques market the third Sunday of each month excluding August, 09:00-18:00

Costa di Mezzate: At the Fui farm - antiques market on the first Sunday of each month excluding August, 08:00-18:00
Dalmine: Piazza Risorgimento - collectors fair and antiques market on the second Sunday of each month excluding August, all day
Martinengo: the old town – collectors' fair and antiques market. On the first Sunday of each month, all day
Seriate: Galleria Italia and Piazza Donatori del Sangue - antique goods and bric-a-brac market on the second Sunday of each month, 10:00-18:00
Sotto il Monte: the Palazzo Comunale - antiques fair on the first Sunday of each month, 08:00-18:30
Sarnico: Piazza Umberto - craft fair on the second Sunday of each month, 10:00-18:00
Treviglio: the old town - antiques fair on the third Sunday of each month excluding August, 08:00-18:00
Verdellino: the old town - bric-a-brac fair on the fourth Sunday of each month excluding July and August, 08:00-18:00
Brescia
Monday

Sirmione: Colombare - food market with 26 stalls, 08:00-13:00

Tuesday

Brescia: the Casazza district of town - food and clothing market with 32 stalls

Desenzano del Garda: the streets around the centre - food market, 08:00-13:00
Wednesday

Maderno: Piazza San Marco - antiques fair from May-September, 09:00-23:00

Thursday

Nuvolento: Piazza Roma - general food market

Friday

Gardone Valtrompia: Piazza Vittorio Veneto - food market, all morning

Saturday

Polpenazze sul Garda: Piazza Roma - food market

Salò: Piazza Vittorio Veneto - food market
Sunday

Brescia: Under the porticos in Piazza della Vittoria - antiques fair on the second Sunday of each month excluding July and August

Corte Franca: Under the porticos in Via Seradina - antiques market on the second Sunday of each month
Desenzano: Piazza Malvezzi - antiques market on the first Sunday of each month excluding January and August
Iseo: Piazza Garibaldi - craft fair on the first Sunday of each month, 08:00-20:00
Lonato: the streets around the old town - antiques and bric-a-brac fair on the third Sunday of each month excluding July and August, 20:00-24:00
Orzinuovi: Piazza Vittorio Emanuele - antiques fair also selling equipment for hobbies, on the first Sunday of each month excluding August
Padenghe sul Garda: Piazza Chiesa - food market
Roncardelle: At the Europa 2000 shopping centre - antiques fair on the last Sunday of each month excluding July
Como
Monday

Casalino d'Erba: Piazza Mazzini - food market (not extensive)
Como: Via Mentana - food market

Tuesday

Como: Via Mentana - general food market

Mozzate: Via Duca d'Aosta - food market with 46 stalls
Wednesday

Cucciago: Via XX Settembre - food market

Thursday

Como: Via Mentana - food market

Friday

Solbiate: Via Papa Giovanni - general food market

Saturday

Como: Via Ballarini - organic food market on the second Saturday of each month from March-December

Como: Piazza San Fedele - antiques fair on the first Saturday of each month
Sunday

Alserio: the lakeside gardens - antiques and bric-a-brac market from March-October

Appiano Gentile: Piazza Libertà - organic food market on the second Sunday of each month excluding August
Carimate: Piazzatta del Torchio - antiques market and craft fair on the third Sunday of each month excluding July and August
Lurago d'Erba: Piazza Giovanni XXIII - craft fair and collectors' items on the first Sunday of each month from March-December
Magreglio: Piazzale Ghisallo – antiques exchange market on the second Sunday of each month
San Fermo della Battaglia: Piazzale Don Praier - antiques market on the third Sunday of each month excluding January, February and August
Cremona
Monday

Soresina: Piazza Garibaldi - food market, all morning

Tuesday

Crema: Via Verdi - food market for fresh local produce, all morning

Piadena: Piazza Garibaldi - food market, all morning
Wednesday

Castellone: Piazza del Comune - weekly food market for fresh local produce, all morning

Cremona: Piazza Stradivari, Via Baldesio and Piazza Pace - food market for fresh fruit and vegetables and local produced cheese and oil, all morning
Rivolta d'Adda: Piazza Vittorio Emanuele II - food market, all morning
Thursday

Crema: Via Verdi - food market for fresh local produce, all morning
Moscazzano: the town centre - food market specialising in local cheese varieties

Friday

Scandolara Ravara: Piazza Italia - food market (not extensive)

Saturday

Casalmaggiore: Piazza Garibaldi - food market, all morning

Crema: Via Verdi - food market for fresh local produce, all morning
Cremona: Piazza Stradivari, Via Baldesio and Piazza Pace - food market for fresh fruit and vegetables and local produced cheese and oil, all morning
San Bassano: the centre of town - plant, fruit and vegetable market, all morning
Sunday

Castellone: the old town - antiques market where items can be exchanged on the second Sunday of each month excluding August

Crema: Piazza Duomo - market selling porcelain, wrought iron, terracotta and gastronomic specialities of the region, on the fourth Sunday of each month
Cremona: Piazza Stradivari - market selling food stuffs from all over Europe, on the first Sunday of each month from February-December, excluding July and August
Cremona: Piazza Cavour and Piazza delle Erbe - antiques market on the third Sunday of each month excluding July and August
Cremona: Piazza Stradivari - organic food market on the fourth Sunday of each month
Martignana Po: At Via Libertà 52 - exchange of antiques on the third Sunday of each month excluding August, 08:00-14:00
Pandino: Under the porticos of Castello Visconteo - antiques fair on the second Sunday of each month excluding January and August
Rivolta d'Adda: Piazza Vittorio Emanuele - second hand market on the second Sunday of each month excluding February and August, 08:30-19:00
Lecco
Monday

Garbagnate Monastero: Piazza Butti - food market (not extensive)

Tuesday

Dervio: Via Don L. Penati - general food market

Wednesday

Lecco: Via Amendola – outdoor food market with 96 stalls, 08:30-12:30

Thursday

Valmadrera: Piazza Mercato - outdoor food market with 71 stalls

Friday

Taceno: Via Roma - food market (not extensive)

Saturday

Lecco: At the Fiera di Osnago – farmers' market selling honey, olive oil, wine, fish and fresh fruit and vegetables, 09:00-17:00

Sunday

Imbersago: Piazza Garibaldi - antiques fair on the third Sunday of each month from March-November

Lecco: Piazza XX Settembre – collectors' fair and antiques market on the first Sunday of each month with 50 stands, all day
Lecco: On Lungo lago Battisti - craft fair and antiques market
Oggiono: Piazzale Rex Market – collectors' fair on the last Sunday in April, May, June, August, September and October
Varenna: Piazza di Olivedo - antiques fair on the third Sunday of each month from April-October
Lodi
Monday

Bagnolo Cremasco: Piazza Aldo Moro - general food market

Castalpusterlengo: the streets in the town centre - general food market
Cavacurta: Piazza della Pace - general food market
Tuesday

Lodi: Piazza della Vittoria - food market, 08:00-12:30

Lodi: Viale Italia and Via Piemonte - food market, 08:00-12:30
San Colombano al Lambro: Via Mazzini - general food market
San Giuliano Milanese: Via Repubblica - general food market
Wednesday

Brembio: the streets in the town centre - general food market

Castelnuovo Bocca d'Adda: Via San Mamerte - general food market
Lodi: Piazza Omenga - food market, 08:00-12:30
Thursday

Agnadello: Piazza Castello - general food market

Casalpusterlengo: the Zorlesco district - general food market
Cavenago d'Adda: Piazza Carabinieri - general food market
Lodi: Piazza della Vittoria - food market, 08:00-12:30
Melegnano: Piazza Matteotti - general food market
Friday

Lodi: Via Volturno - general food market

Lodi Vecchio: Piazza Vittorio Emanuele - general food market
Mulazzano: Piazza del Comune - general food market
Saturday

Borghetto Lodigiano: the streets of the town centre - general food market

Cervignano d'Adda: the streets of the centre - general food market
Corno Giovine: Piazza Caduti - food market
Lodi: Piazza Mercato, Via Volturno and Via Cavour - general food market, 08:00-12:30
Maleo: Via Vittorio Emanuele - general food market
Massalengo: the Amendola district - general food market
Pandino: Piazza Vittorio Emanuele - general food market
Sunday

Lodi: Piazza Castello - organic food market on the third Sunday of each month excluding January

Lodi: Piazza Castello - second-hand and antiques market with around 30-40 stands on the first Sunday of each month excluding January, July and August
Lodi Vecchio: the main square - flea market on the first Sunday of each month
Mantua
Monday

Mantua: Piazza delle Erbe - food market, 08:00-13:00

Tuesday

Mantua: Piazza delle Erbe - food market, 08:00-13:00

Wednesday

Mantua: Piazza delle Erbe - food market, 08:00-13:00

Sabbioneta: food market selling fresh fruit and vegetables, flowers, plants and clothes
Thursday

Mantua: Piazza delle Erbe - food market, 08:00-13:00

Mantua: Piazza Magenta and adjoining streets - clothing, household items and food, all morning
Sabbioneta: the streets of the old town - bric-a-brac fair every Thursday in June and July
Friday

Mantua: Piazza delle Erbe - food market, 08:00-13:00

San Martino dell'Argine: Piazza Castello and the Gonzagheschi porticos - antiques market every Friday afternoon from May-June
Saturday

Mantua: Piazza delle Erbe - food market, 08:00-13:00

Sunday

Asola: Piazza XX Settembre - antiques fair with around 30 stands, on the third Sunday of each month excluding August

Castiglione delle Stiviere: the Grosso Parco Pastore - hobby items and collectors' fair on the fourth Sunday of each month
Mantua: Piazza Sordello - antiques fair on the third Sunday of each month excluding August
Poggio Rusco: Under the porticos in Via Matteotti - antiques fair with around 120 stands on the second Sunday of each month
Rivarolo Mantovano: Piazza Fini – antiques exchange fair on the fourth Sunday of each month
Sabbioneta: Via Vespasiono Gonzaga - antiques fair on the first Sunday of each month excluding January and August. Will be held in the Galleria degli Antichi in case of rain
Solferino: Piazza Castello - antiques fair with around 60 stands on the second Sunday of each month excluding January and February
Suzzara: Piazza Garibaldi - objects from by-gone eras including furniture and textiles, on the last Sunday of each month excluding July
Milan
Monday

Milan: Piazza Wagner - food market, 08:00-13:00

Tuesday

Milan: Piazza Wagner - food market, 08:00-13:00
Milan: Viale Papiniano and Via B. Marcello - food and second hand clothing market, 08:00-13:00

Wednesday

Milan: Piazza Wagner - food market, 08:00-13:00

Thursday

Milan: Piazza Wagner - food market, 08:00-13:00

Friday

Milan: Piazza Wagner - food market, 08:00-13:00

Saturday

Cormano: Viale Europa - antiques and second hand items, 06:00-13:00

Limbiate: Via Cervi - bric–a-brac market with 10 stands
Magnano: the Bienate district - antiques market on the first Saturday in July, all day
Milan: Piazza Wagner - food market, 08:00-13:00
Milan: Via Fiori Chiari - antiques fair for antique toys, crockery, wrought iron and other collectors' items on the third Saturday of each month, all day
Milan: Viale Papiniano - food and second hand clothing market, 08:00-13:00
Milan: From Piazza Cantore to Piazza XXIV Maggio, Porta Ticinese-Navigli district - second-hand clothes, wrought iron ornaments, books and comics, 08:30-18:00
Sesto San Giovanni: Piazza Oldrini - flea market on the first Saturday of each month, all day
Sunday

Abbiategrasso: the Cortile del Pozzo (former convent of Santa Chiara) - second-hand market on the second Sunday of each month excluding July and August, all day

Agrate Brianza: Piazza San Paolo - antiques market on the first Sunday of each month, 08:00-18:00
Arcore: Via Umberto1 - large antiques fair and craft market with 70 stands on the last Sunday of each month excluding August, 09:00-18:00
Bollate: Piazza Vittorio Veneto - antiques fair, from dawn to dusk
Buccinasco: Via Meucci - flea market with over 200 stands on the second Sunday of each month, 08:00-18:00
Cassina de' Pecchi: the towns around the centre - antiques market on the fourth Sunday of each month, 09:00-18:00
Corbetta: Via Madonna and Piazza Borsellino - antiques fair and collectors' items on the first Sunday of each month excluding January and February, 08:00-18:00
Corsico: Via Fermi - organic produce market selling food, cosmetics, crafts and games on the first Sunday of each month
Cusago: the towns centre - organic market on the second Sunday of each month, selling food, cosmetics, crafts and games
Gorgonzola: Via Cavour and Piazza Italia - art market on the first Sunday of each month
Monza: Via Bergamo - antiques market on the second Sunday of each month excluding August, all day
Monza: Piazza Duomo - organic market on the fourth Sunday of each month selling books, clothes, cosmetics and food items, all day
Milan: Via Fiori Chiari - antiques market on the third Sunday of each month, all day
Milan: At the Bonola shopping centre – collectors' items and second hand fair, 07:00-14:00
Milan: Via Corsico - vintage clothing market on the last Sunday of each month excluding July, all day
Milan: Piazza Lotto - antiques market on the second Sunday of each month excluding July and August
Milan: the San Donato district - flea market for ethnic clothes and food stuffs, 08:00-13:00
Milan: Via Armorari - post card market with 100 stands
Milan: Via Santa Maria Segreta - antiques market and collectors' fair
Milan: Piazza Diaz - antique book market all day
Milan: the Ripa Ticinese, Naviglio Grande area - flea market with hundreds of stalls; bronze and porcelain ornaments, ethnic items and antiques, 09:00-19:00
Milan: Piazza Gramsci - organic food market selling cheese, oil, fruit as well as craft items and natural remedies on the first Sunday of each month
Milan: the streets around the Garibaldi district and the gardens in Via Confalonieri - organic food market on the second Sunday of each month
Sesto San Giovanni: close to the MM1 Rondò - organic food market on the third Sunday of each month
Vigevano: Piazza Ducale, Via Roma and Via XX Settembre - natural produce market on the second Sunday of each month excluding January
Pavia
Monday

Dorno: Piazza Aldo Moro - food and clothes market (rather extensive)

Tuesday

Rivanazzano: Piazza Cornaggia, Via Brugnatelli and Piazza Italia - antiques fair every Tuesday from mid May-mid September

Stradella: Piazza Trieste - food market every Tuesday morning, 08:00-12:30
Voghera: Piazza Duomo - food, clothing and household items with 145 stalls
Wednesday

Casteggio: Via Roma - food market every Wednesday, 07:30-12:30

Thursday

Bressana Bottarone: Piazza Marconi - food market with 27 stalls, 08:30-12:00

Friday

Cassolnovo: Piazza Campari - food and clothes market (rather extensive)

Voghera: Piazza Duomo - food, clothing and household items with 145 stalls
Saturday

Casorate Primo: Piazza Donatori del Sangue - antiques fair and second hand market on the first Saturday of each month, 08:00-18:00

Santa Maria della Versa: Piazza Foro boario - food market on Saturday mornings 08:00-13:00
Stradella: Allea Mariano Dallape and Piazza Trieste - antiques fair with 50 stands, on the second Saturday of each month, 08:30-17:00
Vigevano: Piazza Martiri della Libertà - antiques fair with 40 stands on the third Saturday of each month, 08:00-20:00
Voghera: Via Emilia - antiques, ethnic objects and collectors' items on the last Saturday of each month, 08:00-19:30
Sunday

Broni: Piazza Garibaldi and Via Emilia - antiques fair with 40 stands on the second Sunday of each month

Pavia: Piazza della Vittoria - furniture and book market on the first Sunday of each month excluding July and August
Pavia: Piazza del Duomo - organic food market on the first Sunday of each month excluding Sunday
San Genesio ed Uniti: Piazza Giovanni Repossi - second hand market on the last Sunday of each month
Sommo: At Via Roma 169 - book exchange on the second Sunday of each month excluding January and February, 09:00-18:00
Varzi: Piazza della Fiera - antiques market from May-September
Voghera: Piazza del Duomo - antiques fair on the fourth Sunday of each month excluding July and August
Sondrio
Monday

Sondrio: Via Maffei - food market with 12 stands, all morning

Tuesday

Ardenno: Piazza Roma - food market with 14 stalls selling local food produce

Fusine: Piazza Vittoriio Emanuele - small food market
Teglio: Parco Rimembranza - seasonal food market with 10 stalls, 08:30-12:30
Wednesday

Aprica: Piazza Palabione - general food market with 29 stalls

Sondrio: Piazza XX Settembre - food and clothing market, 08:00-12:30
Thursday

Villa di Chiavenna: Via Roma - food market (not extensive), all morning

Friday

Grosio: Piazzale Chiesa - general food market with 17 stalls

Saturday

Morbegno: Via Garibaldi - antiques and modern items market with 50 stands on the second Saturday of each month

Sondrio: Piazza XX Settembre - food and clothing market, all day
Varese
Monday

Varese: Piazza Kennedy - food and clothing market with approximately 224 stalls, all morning

Tuesday

Caronno Pertusella: Via Roma - general food market, all morning

Wednesday

Luino: the streets in the town centre, food and clothing market with 371 stalls

Thursday

Varese: Piazza Kennedy - large food and clothing market with 224 stalls, all morning

Friday

Varese: Via Vittorio Sereni and Via Mons. Comi - craft fair on Fridays from mid-June to mid-August, 19:00-24:00

Saturday

Luino: Piazza Libertà - antique fair with 40 stands on the second Saturday of each month

Sesto Calende: Piazza Garibaldi and Viale Itali - second-hand market and antiques fair on the third Saturday of each month, excluding August
Varese: Piazza Kennedy - food and clothing market with approximately 224 stalls, all morning
Sunday

Angera: Via Mario Greppi - antiques fair and craft market on the second Sunday of each month

Azzate: At the Azzate shopping centre - second-hand market on the fourth Sunday of each month excluding December and January, 09:00-18:00
Bodio Lomnago: Around the town hall - local food produce and equipment for hobbies on the fourth Sunday of each month, 07:00-18:00
Busto Arsizio: Via Milano and the streets of the old town - antiques market and collectors' fair on the last Sunday of each month, excluding July and August, 08:00-19:00
Castelseprio: Via San Giuseppe - second-hand fair with 120 stands on the second Sunday of each month
Castiglione Olona: Piazza Garibaldi and the old town - antiques fair on the first Sunday of each month
Fagnano Olona: Piazza Gramsci - antiques fair on the first Sunday of each month, 08:00-18:30
Gallarate: the town centre - antiques fair with 50 stands on the second Sunday of each month excluding July and August
Gazzada Schianno: Via Italia Libera - second hand market on the first Sunday of each month
Malnate: Under the porticos of the Malnate 2000 - second hand fair with 70 stalls on the third Sunday of each month excluding August
Masnago: Via Valverde and Via Piatti - second hand goods and crafts on the second Sunday of each month, 08:00-17:00
Saronno: the old town - flea market with 80 stands on the last Sunday of each month
Sumirago: Via Matteotti - second hand fair on the third Sunday of each month, 08:00-18:00
Varese: the old town - antiques market with 120 stands on the first Sunday of each month from January to July