Markets in Rome and the Provinces of Lazio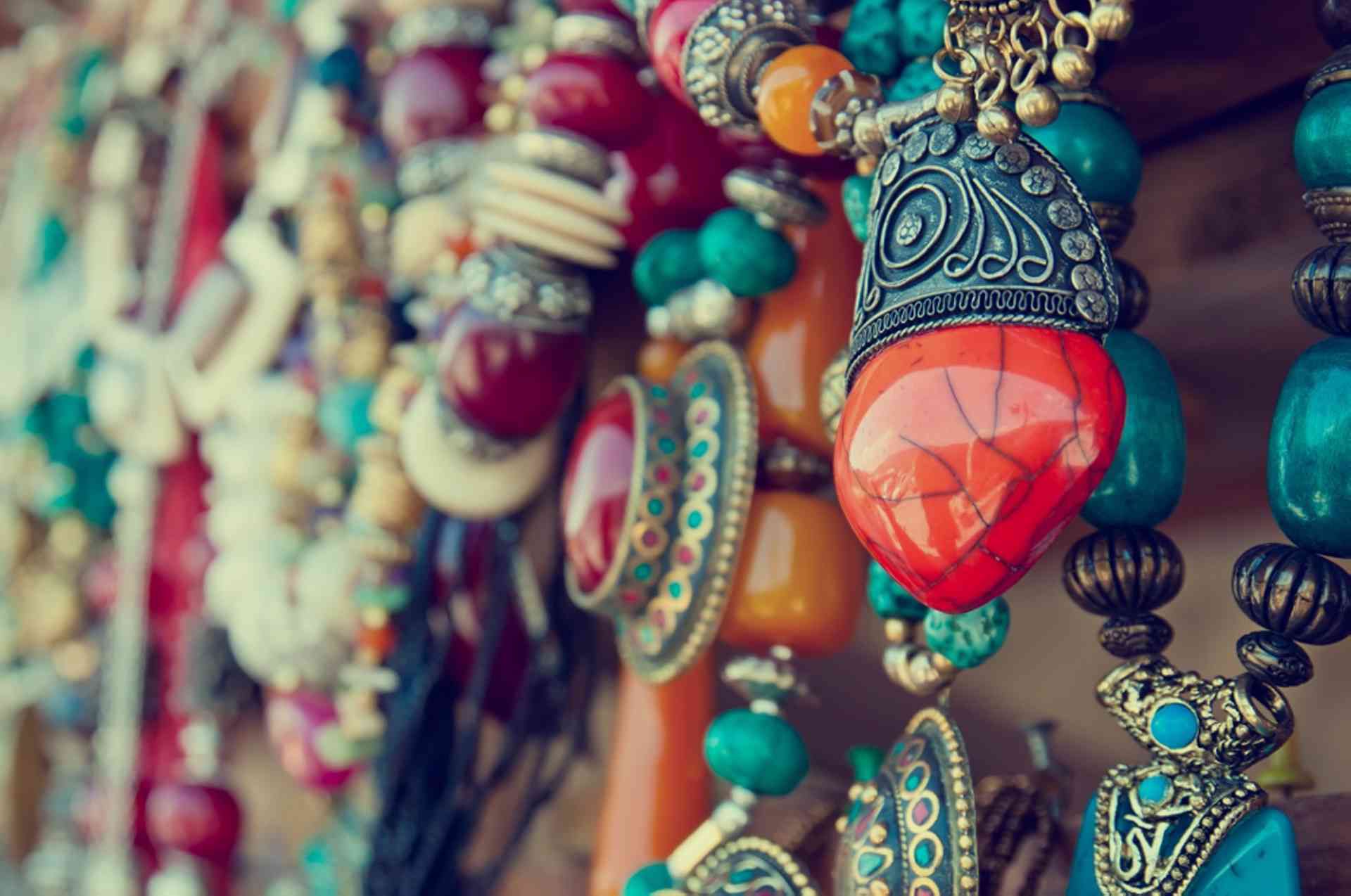 Information where to buy the freshest local produce: find out which days of the week markets come to Rome and the towns and villages of Lazio...
There are very few towns or villages throughout Italy without their own market. Here is just a small selection of some markets in the Lazio provinces.
Rome (RM)
Monday
Rome: Mornings in Campo de'fiori - food and flowers
Rome: Mornings in Largo della Fontanella di Borghese - antique books and magazines
Rome: Mornings from 07:00 in Via Sannio - second hand clothes and accessories
Rome: Mornings in Piazza San Cosimato, Trastevere - high quality food
Rome: Mornings in Piazza Vittorio Emanuele - food
Rome: Mornings in Via Chiana, Trieste - food (covered)
Rome: Mornings in Piazza Alessandria, Trieste- food
Rome: Mornings in Via Andrea Doria - food
Rome: Mornings in Via Magnagrecia - predominantly food
Tuesday
Genzano di Roma: food
Rome: Mornings in Campo de'fiori - food and flowers
Rome: Mornings in Largo della Fontanella di Borghese - antique books and magazines
Rome: Mornings from 07:00 in Via Sannio - second hand clothes and accessories
Rome: Mornings in Piazza San Cosimato, Trastevere - high quality food
Rome: Mornings in Piazza Vittorio Emanuele - food
Rome: Mornings in Via Chiana, Trieste - food (covered market)
Rome: Mornings in Piazza Alessandria, Trieste - food
Rome: Mornings in Via Andrea Doria - food
Rome: Mornings in Via Magnagrecia - predominantly food
Wednesday
Rome: Mornings in Campo de'fiori - food and flowers
Rome: Mornings in Largo della Fontanella di Borghese - antique books and magazines
Rome: Mornings from 07:00 in Via Sannio- second hand clothes and accessories
Rome: Mornings in Piazza San Cosimato, Trastevere - high quality food
Rome: Mornings in Piazza Vittorio Emanuele - food
Rome: Mornings in Via Chiana, Trieste - food (covered market)
Rome: Mornings in Piazza Alessandria, Trieste - food
Rome: Mornings in Via Andrea Doria - food
Rome: Mornings in Via Magnagrecia - predominantly food
Thursday
Rome: All day from 10:30 in Via Trionfale- flowers
Rome: Mornings in Campo de'fiori - food and flowers
Rome: Mornings in Largo della Fontanella di Borghese - antique books and magazines
Rome: Mornings from 07:00 in Via Sannio- second hand clothes and accessories
Rome: Mornings in Piazza San Cosimato, Trastevere- high quality food
Rome: Mornings in Piazza Vittorio Emanuele-food.
Rome: Mornings in Via Chiana, Trieste - food (covered market)
Rome: Mornings in Piazza Alessandria, Trieste- food
Rome: Mornings in Via Andrea Doria - food
Rome: Mornings in Via Magnagrecia - predominantly food
Tolfa: in Piazza Sant'Antonio- food
Friday
Rome: Mornings in Villaggio Olimpico, Flaminio - clothes, jewellery and food
Rome: Mornings in Campo de'fiori - food and flowers
Rome: Mornings in Largo della Fontanella di Borghese - antique books and magazines
Rome: Mornings from 07:00 in Via Sannio - second hand clothes and accessories
Rome: Mornings in Piazza San Cosimato, Trastevere - high quality food
Rome: Mornings in Piazza Vittorio Emanuele -food
Rome: Mornings in Via Chiana, Trieste - food (covered market)
Rome: Mornings in Piazza Alessandria, Trieste - food
Rome: Mornings in Via Andrea Doria - food
Rome: Mornings in Via Magnagrecia - predominantly food
Saturday
Rome: Mornings from 10:00 in Via Tirso and Via Metauro - antiques and jewellery
Rome: Afternoons from 15:00 in Lungotevere Capoprati - antique flea market
Rome: Mornings in Campo de'fiori - food and flowers
Rome: Mornings in Largo della Fontanella di Borghese - antique books and magazines
Rome: Mornings in Piazza San Cosimato, Trastevere - high quality food
Rome: Mornings in Piazza Vittorio Emanuele - food
Rome: Mornings in Via Chiana, Trieste - food (covered)
Rome: Mornings in Piazza Alessandria, Trieste - food
Rome: Mornings in Via Andrea Doria - food
Rome: Mornings in Via Magnagrecia - predominantly food
Rome: Mornings from dawn in Porta Portese, Trastevere - well known flea market, clothing and antiques
Sunday
Rome: All day in the Centro Sportivo, Via Angelo Battelli - books, collectors' items
Rome: All day from 10:00 in Via Tirso and Via Metauro - antiques and jewellery
Rome: All day from 10:30 in Via Francesco Crispi - antiques and collectors' items (closed during Summer)
Rome: All day from 10:00 in Piazza della Marina, Flaminio - Bric-a-brac, antiques and vintage clothing
Rome: Mornings from dawn in Porta Portese, Trastevere - well known flea market, clothing and antiques
Special
Albano Laziale (RM): All day in the Antiche Terme di Cellomaio (the second Sunday of each month, except August) - antiques
Campagnano: All day from 09:00 in the old town (the last Sunday of each month, except June, July, August and December) - ceramics, silver and antique furniture and paintings
Capena (RM): All day in the old town (the first Sunday of each month)- fancy goods and bric-a-brac
Ciampino (RM): All day from 08:00 in Via Mura dei Francesi - (the fourth Sunday of each month) antiques, handicrafts and collectors' items
Civitavecchia (RM): All day from 09:30 in Piazza Fratti (the fourth Sunday of each month) - fancy goods and antiques
Colleferro (RM): All day from 09:00 in Piazza Italia (the last Sunday of each month, except July and August) - equipment for hobbies
Frascati (RM): All day in Piazza Roma and Piazza S.Pietro (the first Sunday of each month) - collectors' goods furniture and antiques
Monterotondo (RM): All day in the old town (the second Sunday of each month, except August) - modern goods, crafts and antiques
Nemi: All day in the Piazzas and side-streets of the town centre (the third Sunday of each month during the Summer) - antiques
Ostia (RM): All day in Via Mar dei Coralli (the first Sunday of each month) - flea market
Pomezia (RM): All day from 09:00 in Piazza Indipendenza (the last Sunday of each month, except July and August) - fancy goods and antiques
Rome: All day (third Saturday of the month and the fourth Saturday in May). In Hotel Palatino, Via Cavour - comic books
Rome: All afternoon from 15:00 in Lungotevere Capoprati (the first Sunday of the month) - antique flea market
Rome: All day in Via Valnerina (second Sunday of each month) - antique books and magazines
Rome: All day from 08:00 in Piazza Santa Maria Liberatrice, Testaccio (the third Sunday of each month) - antiques
Rome: All day in Cinecitta (the third Sunday of each month) - antiques
Rome: All day in Piazzale Ankara Flaminio (the last Sunday of each month) - antiques.
Rome: All day from 10:00 in Piazza Sturzo (the third Sunday of each month, except July and August) - antiques
Rome: Afternoons from 15:00 in Via del Porto Fluviale, Ostiense - used clothes, household goods and antiques
Tiburtina: All day in Via Casal Bruciato ( every second Sunday of the month)- organic and fair trade produce
Trevignano: All day in the centre - biological foods and handicrafts (the second Sunday of the month)
Frosinone (FR)
Monday
Alatri: Mornings in Tecchiena - food and general
Atina: Mornings in the centre - food and general
Fontana Liri: Mornings in the centre - food and general
Fumone: Mornings in the centre - food and general
Pofi: Mornings in the centre - food and general
Pontecorvo: Mornings in the Civita Quarter - food
Tuesday
Acuto: Mornings in the centre - food and general market
Campoli dei Volsci: Mornings in the centre - food and general market
Filettino: Mornings in the centre - food and general market
Isola del Liri: Mornings in Piazza de Boncompagni - food
Piedimonte San Germano: Mornings in the centre - food and general market
Pignataro Interamna: Mornings in the centre - food and general market
San Giovanni Incarico: Mornings in the centre - food and general market
Sant'Andrea sul Garigliano: Mornings in the centre - food and general market
Settefrati: Mornings in the centre - food and general market
Veroli: Mornings in the centre - food and general market
Wednesday
Anagni: Mornings in Via Vittorio Emanuele - food
Arpino: Mornings in San Sosio - large food and general market
Ceccano: Mornings in the centre - food and general market
Collepardo: Mornings on the outskirts of town - food and general market
Roccasecca: Mornings in Via Roma - food
Sant'Ambrogio sul Garigliano: Mornings in the centre - food and general market
Strangolagalli: Mornings in the centre - food and general market
Torrice: Mornings next to the cemetery - large food and general market
Thursday
Esperia: Mornings in Monticelli - food and general market
Fiuggi: Mornings in Piazza Trento e Trieste - food
Frosinone: in the old town, Via Selva Piana - food and general market
Pastena: Mornings in the centre - food and general market
San Giorgio a Liri: Mornings in the centre - food and general market
Trevi nel Lazio: Mornings in Altipiani di Trevi - food and general market
Trivigliano: Mornings in the centre - food and general market
Friday
Arce: Mornings in the old town - food and general market
Castelliri: Mornings in the centre - food and general market
Castrocielo: Mornings in the centre - food and general market
Giuliano di Roma: Mornings in the centre - food and general market
Patrica: Mornings in the centre - food and general market
Piglio: Mornings in the centre - food and general market
Sant'Apollinare: Mornings in the centre - food and general market
Vallecorsa: Mornings in the centre - food and general market
Vallerotonda: Mornings- food and general market
Vicalvi: Mornings in the centre - food and general market
Villa Santa Lucia: Mornings in the centre - food and general market
Saturday
Alvito: Mornings in the centre - food and general market
Cassino: Mornings in the centre - food and general market
Ceprano: Mornings in the centre - food and general market
Ferentino: Mornings in the Giardino (Gardens)- food and general market
Isola del Liri: Mornings in the centre - food and general market
Sunday
Amaseno: Mornings in the centre- food and general market
Aquino: Mornings in the centre - food and general market
Arpino: Mornings in the centre - large food and general market
Boville Ernica: Mornings in the centre- food and general market
Casalvieri: Mornings in the centre - food and general market
Esperia: Mornings in the centre - food and general market
Picinisco: Mornings in the centre- small scale food and general market
Pico: Mornings in the centre - food and general market
Ripi: Mornings in the centre - food and general market
San Donato Val di Comino: Mornings in the centre - food and general market
Sgurgola: Mornings in Via Matteotti - food and general market
Trevi nel Lazio: Mornings in Altipiani di Trevi- food and general market
Special
Anagni: in the old town (the second Sunday of each month) - antiques, jewellery and period trinkets
Cassino: in Corso Repubblica and Piazza Labriola (the second Sunday of each month, except July and August) - antiques, modern items and collectors goods
Fiuggi: All day in the old town (Saturday, the first weekend of each month) - antiques
Fiuggi: All day in the old town (the second Sunday of each month) - antiques
Frosinone: All day from dawn to dusk in Piazza Turriziali (the first Sunday of each month, except July and August) - crafts, antiques and bric-a-brac
Paliano: All day in the town centre (Saturday, the first weekend of each month) - antiques
Patrica: All day in Quattro Strade (the third Sunday of each month) - diverse goods
Sora: in Corso Volsci (the second Sunday of each month, except July and August) - antiques and collectors' items.
Veroli: All day in Piazza Mazzoli (the fourth Sunday of each month, except December and January and February) - antiques and furniture
Latina (LT)
Monday


Tuesday
Lenola: Mornings in Piazza Cavour and Pizzale Don Bosco - general market
Latina: Mornings in Piazzale delle Fiere and Piazzale dei Mercati - flea market, clothing as well as fruit and vegetables
Ponza: Mornings in Chiaia di Luna and Cala Caparra - general market
San Felice Circeo: Mornings in Via Gibraleon, Via delle Sirene and Loc. Rio Torto - general market
Roccagorga: Mornings in Piazza 6 Gennaio and Via D.Menta - general market
SS Cosma e Damiano: Mornings in Grunuovo and Piazza Matteo Rossi - general market
Wednesday
Campodimele: Mornings in Piazza Municipio - general market
Cisterna di Latina: Mornings in Piazza Cinque Giornate zona 167 - fruit, vegetables and general market
Gaeta: Mornings in Corso Italia and Piazzale della Vecchia Stazione - general market.
Maenza: Mornings in Viale della Repubblica - general market
Priverno: Mornings in Via G. Matteotti, Via C.Battisti and Piazzale Metano - general market
Ponza: Mornings in Chiaia di Luna and Cala Caparra - general market.
SS Cosma e Damiano: Mornings in Grunuovo and Piazza Matteo Rossi - general market
Thursday
Cisterna di Latina: Mornings in Piazza Cinque Giornate zona 167 - general market.
Formia: Mornings in Via Olivastro Spaventola - general market
Prossedi: Mornings in piazza Unberto I - general market
Sabaudia: Mornings in Piazza Mafalda di Savoia and Via Umberto I - large food market with fresh produce
Terracina: Mornings in Via Posterula and Viale Europa - food
SS Cosma e Damiano: Mornings in Grunuovo and Piazza Matteo Rossi - general market
Friday
Cisterna di Latina: Mornings in piazza Cinque Giornate zona 167, Quartiere S. Valentino - general market
Itri: Mornings in Piazza Incoronazione - general market
Monte San Biagio: Mornings in Via Roma - general market
Norma: Mornings in Via Caio Mario and Via Caio Giunio Norbano - general market
Pontina: Mornings in Piazza Kenedy - very large general market
Roccasecca dei Volsci: Mornings in Piazza Santa Maria - general market
SS Cosma e Damiano: Mornings in Grunuovo and Piazza Matteo Rossi - general market
Sermoneta: Mornings in Piazza del Popolo, old town and Piedimonte - food
Saturday
Aprilia: Mornings in Via Donati Bardi to Via La Malfa - general market
Bassiano: Mornings in Via Also Manunzio - general market
Minturno: Mornings in Via Principe di Piemonte and Piazza Roma - general market
Sezze: Mornings in Via Piagge Marine and Piazza De Magistris - general market
Sonnino: Mornings in Piazza Garibaldi, Via Battisti and Via Arringo - general market
Sperlonga: Mornings in Piazza Fontana and Via Municipio - food
Sunday
Castelforte: Mornings in Piazza Vittorio Emanuele - general market
Fondi: Mornings in Piazza De Gasperi, Mola di Santa Maria and Piazza Beccarla - general market
Roccamassima: Mornings in Largo Secondo Mariani - general market
Spigno Saturnia: Mornings in Piazza Dante - general market
Sermoneta: Mornings in Piazza del Popolo, old town and Piedimonte - general market
Special
Cisterna di Latina: All day (the second Sunday of each month) - modern and antique goods
Gaeta: All day in Via dell'Annunziata (the second Sunday of each month except July and August) - antiques, crafts and diverse goods
Formia: All day in Largo Paone, (the first Sunday of each month) - antiques
Latina: All day in Piazza del Comune (the first Sunday of each month) - antiques
San Felice Circeo: All day in the centre (the first Saturday of each month) - antiques
Riete (RI)
Monday
Rocca Sinibalda: Mornings in the centre - general
Tuesday
Collalto Sabino: Mornings in Via IV Novembre - food
Orvinio: Mornings in the centre of town - general market
Stimigliano: Mornings in the centre of town - food
Torricella in Sabina: Mornings in the centre of town - general market
Wednesday
Orvinio: Mornings in the centre of town - general market
Poggio Nativo: Mornings in the centre of town - general market
Thursday
Orvinio: Mornings in the centre of town - general market
Rieti: Mornings in Piazza Tevere - food
Roccantica: Mornings in the centre of town - general market
Friday
Amatrice: Mornings in Piazza Cavaliere di Vittorio Veneto - food
Orvinio: Mornings in the centre of town - general market
Poggio Mirteto: Mornings in the centre of town - general market
Rieti: Mornings in Piazza Angelucci - general market
Saturday
Magliano Sabina: Mornings in V. le XIII Giugno - large food and general market
Rieti: Mornings in Via de Julis - general market
Sunday
Torri di Sabina: Mornings in Corsa Foronono - food
Special
Frasso Sabino: All day in Osteria Nuova hamlet (first Sunday of the month) - hens, goats, hares, pheasants, horses, food, clothes and handicrafts
Labro: All day in the old town (second Sunday of the month) - antiques and flea market
Poggio Mirteto: All day in Piazza Martiri della Liberta (the first Saturday of each month) - collectors' goods and antiques
Rieti: All day in the old town (the third weekend of each month) - antiques
Scandriglia: All day in Osteria Nuova (first Sunday of the month) - general market
Viterbo (VT)
Monday
Bagnoregio: Mornings in Via Garibaldi - food
Capodimonte: Mornings in L.go del Porto - food and general
Montalto: Mornings in Pescia Romana - food and general
Viterbo: Mornings in Fraz. Magugnano - food
Tuesday
Bolsena: Mornings in Piazza Matteotti - food
Calcata: Mornings in Piazza Risorgimento - food
Valentano: Mornings in P. le Diaz - food and general market
Viterbo: Mornings in the Carmine district - general market
Wednesday
Capranica: Mornings in P. le Lavoratori - food
Grotte di Castro: Mornings in Piazza Marconi - general market
Montefiascone: Mornings in Ex Campo Boario - general market
Tarquinia: Mornings in Piazza Matteotti and Piazza Verdi - food
Viterbo: Mornings in Fraz. Grotte S.Stefano to the Pilastro district - general market
Thursday
Farnese: Mornings in Piazza del Comune and Piazza Regina Margherita - food
Marta: Mornings in V. le Marconi - general market
Sutri: Mornings in the La Ripa area - food and general market
Viterbo: Mornings in the Ellera district - general market
Friday
Aquapendente: Mornings in the old town from 08:00-14:00 - food and general market
Tuscania: Mornings in V. le Trieste - food
Viterbo: Mornings in the Barco district - general market
Saturday
Civitacastellana: All day in Via Rio Maggiore - general market
Viterbo: Mornings until 14:00 in Piazza Martiri D'Ungheria - food
Viterbo: Mornings in Piazza del Sacrario car park- clothes, underwear, shoes
Special
Bracciano: All day in Piazza Antistante il Castello Odescalchi, by the lake side (the second Sunday of each month) - antiques, crafts, collectors' items and bric-a-brac
Civitacastellana: All day (fourth Sunday of the month) - flea market
Monterosi: All day in Piazza Garibaldi (the third Sunday of each month) - antiques and flea market
Ronciglione: All day in the old town (the first Sunday of each month) - antiques and flea market
Viterbo: All day in Via San Carluccio and Via San Pellegrino (the second and fourth Sunday of the month, except July and August) - collectors' items from the 1950s
Viterbo: All day from 07:00 in Piazza dei Caduti, Via Ascenzi and Piazza della Repubblica (the third Sunday of each month) - art, crafts and collectors' items
Vitorchiano: All day in Piazza Umberto I, (the fourth Sunday of each month) - antiques and general market