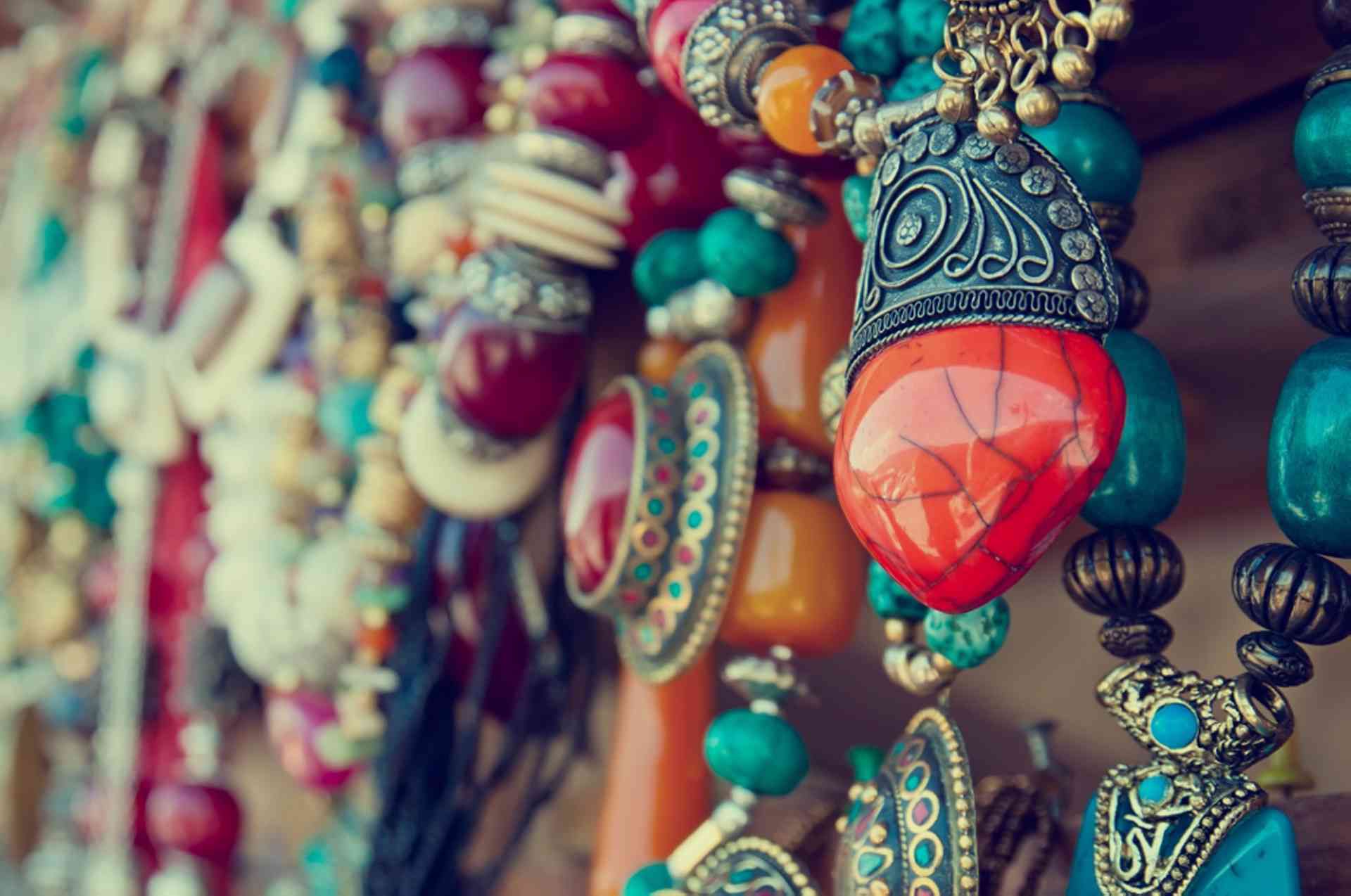 Where to find fresh food produce in Tokyo's markets, as well as antiques, collectables and other items...
Food Markets
Ameyoko Market: Discount market, which began as a candy market in Edo times. Today, there are many small stalls selling everything from fish, seafood and fruits, to clothes, accessories and gifts. It is situated between the Ueno and Okachimachi stations.
Tsukiji Fish Market: Its official name is the Tokyo Metropolitan Central Wholesale Market, and it is the largest fish market in the world. Every day, there are over 1,500 fish merchant shops that sell products from over 60 different countries.
At: 5-2 Tsukiji, Chuo-ku, Tokyo
Tel: 03 3541 2640
Open: Every day from 03:30-12:00 except Sundays, public holidays, and the second and fourth Wednesday of most months
Tokyu Foodshow: This is a large food hall with many vendors offering a variety of foods including meat, fish, produce and ready-to-eat foods from around the world.
At: Tokyu Department Store B1F, 2-24-1 Shibuya, Shibuya-ku, Tokyo 150-8319
Tel: 03 3477 3111
Open: Every day 10:00-21:00
Antiques and Flea Markets
There are several small markets throughout Tokyo. Most open-air markets close during rainy weather.
Note:  Most websites below are in Japanese only.
Antique mall Ginza: One of the largest antique stores in Japan.
At: Davinci Building, 1-13-1 Ginza, Chuo-ku, Tokyo
Open: Thursday to Tuesday 11:00-19:00
Arai Yakushi temple market: Antique fair selling a variety of products including kimonos and ceramics with over 60 shops.
At: Arai Yakushi temple, 5-3-5 Arai, Nakano-ku, Tokyo
Tel: 03 3319 6033 / 03 3386 1355
Open: First Sunday from February to December except rainy days, 06:00-13:30
Gokokuji temple market: Approximately 100 shops selling antiques.
At: 5-40-1 Otsuka, Bunkyo-ku, Tokyo
Tel: 044 977 0210 / 070 6111 4812 / 03 3941 0764
Open: Second Saturday of every month, 08:00-14:00
Hanazono-jinja shrine antique market: Open-air market with 10 shops specialising in used books, kimonos, antiques, hanging scroll art, prints and accessories.
At: Hanazono-jinja shrine, 5-17-3 Shinjuku, Shinjuku-ku, Tokyo
Tel: 090 2542 0291 / 03 3209 5265
Open: Every Sunday except Shrine activity days (May and November), rainy days and Sundays before and after 1 January, sunrise to 15:00
Heiwajima antique fair: This three-day fair is held five times per year in March, May, June, September and December. It is a large indoor fair with over 280 dealers.
At: Heiwajima Ryutsu Center Building
Tel: 03 5983 5101 / 03 3767 2141
Fax: 03 6767 1511
Kasai-jinja shrine antique market: Open-air market with over 50 shops selling antiques.
At: Kasai-jinja shrine, 6-10-5 Higashikana-machi, Katsushika-ku, Tokyo
Tel: 03 3802 3920 / 03 3607 4560
Open: First Saturday of every month except January and November, 08:00-17:00
Myohoji temple market: Approximately 100 stall holders with a large variety of items for sale.
At: 3-48-8 Horinouchi, Suginami-ku, Tokyo
Open: Second and third Sunday of every month, 07:00-16:00
Nogi shrine market: More than 40 shops with a focus on antiques.
At: Nogi shrine, 8-11-27 Akasaka, Minato-ku, Tokyo
Tel: 0426 91 4687 / 090 3315 4929
Open: Second Sunday of the month from October to May, 08:00-15:00
Oedo antiques fair: Approximately 250 stall holders make this one of the largest open-air markets in Japan.
At: Tokyo International Forum, 3-5-1 Marunouchi, Chiyoda-ku, Tokyo
Tel: 03 6407 6011
Open: First and third Sunday of every month from 09:00-16:00
Salvation Army bazaar: This is a thrift flea market selling crockery and donated second-hand clothing at low prices.
At: 2-21-2 Wada, Suginami-ku, Tokyo
Tel: 03 3384 3769
Open: every Saturday except around New Year, 09:00-13:00
Setagaya Boro market: Approximately 700 shops selling items such as second-hand kimonos, plants, trees and antiques.
At: Boroichi Dori, 1-chome, Setagaya, Setagaya-ku, Tokyo
Tel: 03 5432 1111 / 03 3429 1829
Fax: 03 5432 3032
Open: 15 and 16 January and 15 and 16 December, 09:00-21:00
Takahata fudo "Gozare ichi" market: Approximately 120 stall holders selling a large variety of products including antique kimonos, toys and antique clocks.
At: Takahata Fudo temple, 733 Takahata, Hino city, Tokyo
Tel: 090 3314 1994 / 042 591 0032
Open: Third Sunday of every month, 08:00-16:00
Tomioka Hachimangu shrine market: Antiques fair with about 150 shops.
At: 1-20-3 Tomioka, Koto-ku, Tokyo
Tel: 03 3642 1315
Open: First Sunday (except January), second and fourth Sunday (except if 28th) of every month, 07:00-15:00