Essential Animal Information for Luxembourg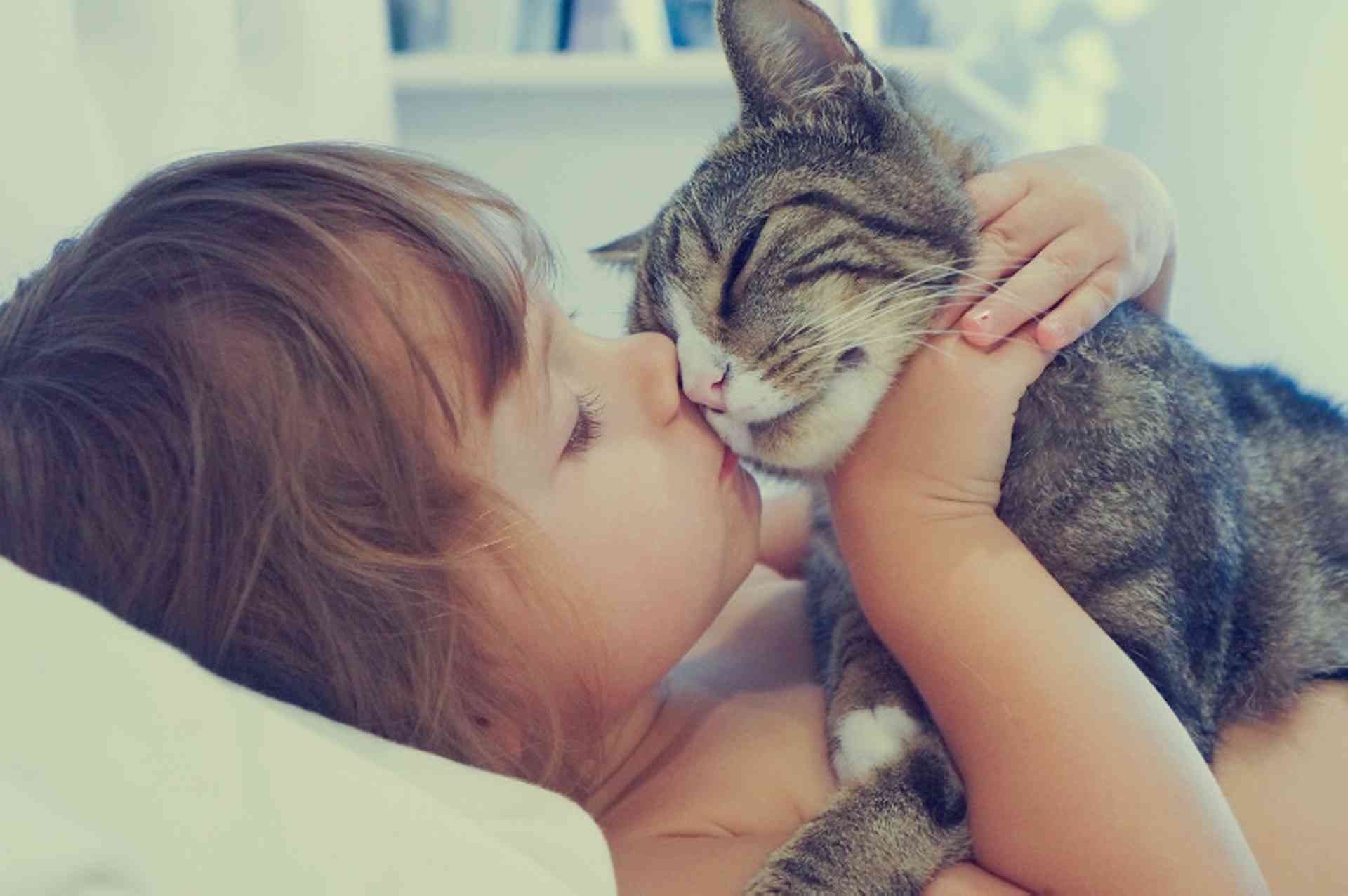 Information on owning and caring for cats, dogs and other pet animals in Luxembourg, plus details about possible threats to your pet, veterinary care, and lost and found animals...
Essential information and contacts on the following subjects is available below:
Veterinarians
The AMVL (Association des Médecins Vétérinaires du Grand-Duché de Luxembourg) is the overseeing professional body for veterinarians, which includes three other associations:
LGP (Association luxembourgeoise des médecins-vétérinaires ruraux): for farm animals and large animals
LAK (Association luxembourgeoise des médecins-vétérinaires des animaux de compagnie): for small animals and pets
ALVH (Association luxembourgeoise des vétérinaires hygiènistes): for food safety and hygiene
Emergency vet services
Emergency and on duty veterinarians are published on a daily basis in the national newspapers. An up to date list is also provided on the AMVL website.
The name of the nearest emergency vet on duty can also be provided by the emergency services.
English-speaking vets
Dog and Cat Vaccinations
Dogs
Dogs must have a rabies vaccination at least every two years. Although not mandatory, it is recommended to vaccinate dogs against distemper, hepatitis, adenovirus, parvovirus, parainfluenza and leptospirosis.
Cats
Cats must have a rabies vaccination at least every two years. Although not mandatory, it is recommended to vaccinate cats against felocell, CVR, panleucopenia, calicivirus and rhinotracheitis.
Dangerous Dogs
Under Luxembourg law, the following breeds of dogs are considered dangerous and specific laws apply:
Staffordshire Bull Terrier
Mastiff
American Staffordshire Terrier
Tosa
Pit bull
Boerbull
Dogs with similar morphological characteristics to the above breeds
Dogs that are considered potentially dangerous by a veterinarian
The import and the purchase of these breeds require a special authorisation from the Ministry of Agriculture. The Veterinary Services Administration Office (Administration des Services Vétérinaires) will provide the necessary information and forms.
Administration des Services Vétérinaires
At: Résidence St Louis, 21, route d'Esch, L-1471 Luxembourg
Tel: 24 78 25 39 or 24 78 24 78
A person may not own a dog considered dangerous until they have successfully completed a training course with a veterinarian specialised in canine ethology. The course includes twelve hours of theory of dog behaviour, hygiene and taking care of dogs.
Dogs which are considered dangerous must follow a minimum of 24 hours of behavioural training lessons at a centre authorised by the Ministry of Agriculture. Upon successful completion of the training course the owner of the dog receives a certificate, valid for three years. After three years the certificate must be renewed at an authorised training centre.
Dogs which are considered dangerous must be kept on a lead at all times in public areas. They may not belong to under-18s or anyone with a prison record.
Identification and Registration of Pets
Dogs
Identification and registration is compulsory for all dogs. All dogs must be identified by a microchip, which must be inserted by a registered veterinarian. All dogs must be microchipped within four months of birth and within one month after adoption, purchase or importation if it is not already done. The vet will also vaccinate the dog against rabies and provide a veterinary certificate with a description of the animal (breed, sex, colour) and stating whether the dog is considered dangerous.
Registration
All dogs must be registered at the Municipal Office of the local Commune within four months of birth or within one month when moving from another Commune or from another country. The following documents are required:
Veterinary certificate stating the breed and proof of vaccination against the rabies virus. If the dog is considered dangerous, this must also be stated
Proof of liability insurance for any damages that could be caused by the dog
Sample registration form (PDF in French)
The administration will provide the owner with a receipt as proof of registration.
If the dog is considered dangerous the owner must also provide:
Proof that the owner has followed a training course
A veterinary certificate stating that the animal has been castrated
A certificate stating that the dog has successfully succeeded behaviour training (a minimum of 24 hours of lessons must have been carried out)
The owner of a dog considered dangerous must make a second declaration after 18 months. They must present the same documents as the first time and the original receipt.
If the owner moves to another Commune they must register at the Municipal Office of the new Commune within one month. If the dog changes owner, the new owner must report to the Municipal Office of their place of residence within one month. The new owner must present the receipt of the previous owner.
If the animal is lost or dies, it must be reported to the Municipal Office within eight days.
Dog owners must have liability insurance.
Dog tax
All owners must declare their animal and pay a dog tax. The amount of the tax varies from one commune to another, however, the minimum amount is ten euro.
Newcomers in a Commune do not have to pay the dog tax if they can prove that they have already paid the tax in the previous commune of residence.
No dog tax is paid for guide dogs.
Cats
All cats must have a tattoo or microchip. From 2010 onwards, all cats must be microchipped and tattoos will no longer be acceptable.
Responsibilities of Dog Owners
Luxembourg has adopted laws on animal welfare regulating amongst other medical practice, experiments, transport, trade and exhibitions. Animal abuse should be reported to the local police and/or an animal protection organisation.
Dogs must be kept on a lead at all times in the following areas:
Built up areas (although some areas may have designated zones indicating that this is not necessary)
Public car parks
Public transport
Sports grounds
Dogs considered dangerous must be kept on a lead at all times in all public areas.
Dog fouling
There are no laws requiring owners to pick up their dog droppings in Luxembourg. However, there are local regulations stipulating that dog owners should pick up their dog droppings in public areas and on pavements in residential areas.
Bags for dog droppings are available from around 250 distribution points in the city. They are also available at Tourist Offices, the Bierger Centre and recycling centres. In addition, there are designated areas for dogs within the city that are regularly cleaned.
Buying a Pet
All dogs over four months old must be identified by microchip. Cats should have a tattoo or microchip. Check when buying a pet that it is correctly identified. Dogs over four months old that are sold or given away should also be accompanied by the owner's original receipt of registration. This will be needed by the new owner when registering the dog at the local Commune.
When dealing with professional breeders, it is recommended to contact the Luxembourg Dog Federation (Fédération Cynologique de Luxembourg) for information about the vendor.
To find a cat with pedigree, it is recommended to contact the Lux-Cat-Club.
LUX-CAT-CLUB (Fédération Féline Luxembourgeoise A.s.b.l.)
Tel: 37 15 69
Animals Lost and Found
If a stray animal has been found:
Contact the nearest vet who will be able to read the microchip number or tattoo and contact the central registry and/or contact the local shelters.
Lost and found animals may also be displayed or advertised:
in local shops
on the radio. Call RTL Déiererubrik (also in English) and leave a message. It will be broadcasted in Luxembourgish and will appear on their website
in the Luxbazar newspaper, print or online version, search for "perdu (lost)" or "trouvé" (found)
in the Angloinfo Forum
Found, dead animals should be reported to the local Commune office. They will collect the animal.
Boarding
Animal-minders and kennels must be registered as such and receive an agreement from the Ministry of Agriculture. It is recommended to:
ensure that the animal-minder is fully registered and fully insured (civil liability)
provide the vaccination records and pet passport, if available
provide contact details where you can be reached (or the details of a friend) while away
Animal-minders usually provide food. However, remember to provide instructions with any special medication or food the pet may need.
Animal welfare organisations often carry out random checks in kennels.
Public Transport
Guide dogs travel for free on all Luxembourg public transport.
Train: Pets can travel free of charge on trains, it is recommended that larger dogs be muzzled. A ticket must be purchased for pets travelling on international trains
Bus: Dogs may be taken on buses but full-price fare must be paid, whatever the size of the dog
Air: An animal may travel in a basket as hand-baggage (if small enough) or in the baggage hold on some airlines; it is recommended to check terms and conditions with the carrier
Pet Threats to Animals in Luxembourg
The Processionary Caterpillars
The processionary pine caterpillar (Thaumetopoea pityocampa) is usually three to four centimetres long, brown and hairy. At the start of spring the caterpillars come out of round, white, fuzzy nests built in pine trees (normally property owners will burn these nests if they see them) and travel down the tree and across the ground in single file, sometimes stopping in writhing circles. This phenomenon will continue well into the summer.
These caterpillars are extremely dangerous as they "burn" the flesh of any animal, child or person that touches them. A small animal can die from the burn on contact. If a pet comes in to contact with these caterpillars it is advisable to seek veterinary assistance immediately.
Ticks
Ticks can be a problem for animals in Luxembourg. They tend only to be a problem in the summer months and are usually found in areas of forest or long grass. Animals can be bitten or carry the ticks which then move on to their owners. Take advice from the local vet in order to ensure that the pet is adequately protected.
Pet Travel
Under EU laws, dogs and cats travelling across borders in the EU require either a microchip or tattoo and a passport. The passport records all vaccinations and medical observations. A rabies vaccination is obligatory for travelling throughout Europe and is valid for one year.
Comprehensive information on importing animals and bringing pets into Luxembourg from abroad is available in Moving.
Further Information