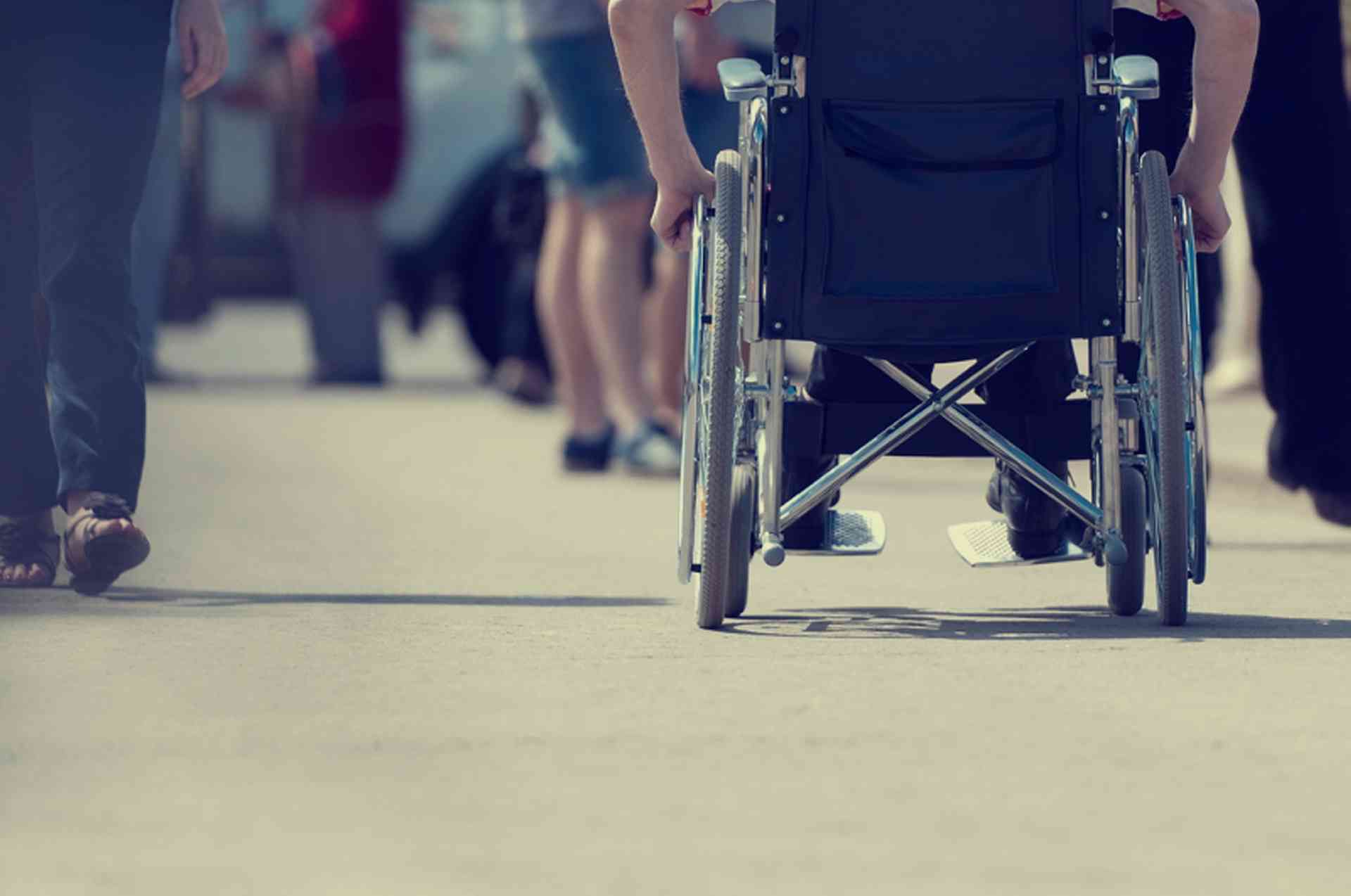 Overview of where to go and what to do if you are mobility, sight or hearing impaired, a wheelchair or cane user, and living in or visiting Luxembourg...
Disability and Employment Law
Luxembourg operates an equal opportunity policy applying EC directives 2000/43/EC and 2000/78/EC. It is a penal offence to refuse to hire or make a worker redundant on the basis of a disability.
By law, private companies with at least 25 workers must integrate at least one employee with a disability. For larger companies, the workforce must be made up of between two and four percent of employees with a disability. For state and all public companies, at least five percent of the workforce must be classed as disabled.
Disability Benefits
A number of benefits exist in Luxembourg for people with disabilities. These include children's allowances, disabled adult's benefits, VAT rebates for adapting a home and income tax rebates.
Disability allowance for children
A supplementary allowance for disabled children (Allocation supplémentaire pour enfant handicapé) is available in order to cover the costs related to the child's disability. The allowance is paid to all children whose mental or physical abilities are reduced by at least 50 percent, compared to a non-disabled child of the same age. This is paid in addition to family allowance. The allowance is paid until the child is 18, or longer if the child is in full-time education or if they cannot take care of or provide for themselves.
To apply for the supplementary allowance an application form and a medical certificate indicating the level of disability are required. The form can be obtained by telephone or by mail from the National Family Allowance Office (Caisse Nationale des Prestations Familiales - CNPF).
CNPF (in French)
Postal Address: 6 Boulevard Royal, Boîte postale 394 L-2013 Luxembourg
Tel: 47 71 53-1
Fax: 47 71 53-328
The allowance is paid on a monthly basis by bank transfer at the same time as the family allowance.
Disability allowance for adults
Disabled residents of Luxembourg, who are unable to find work, or whose disability does not allow them to work may be entitled to a Severely Disabled Persons Income (Revenu pour personne gravement handicapée).
Applicants must meet conditions of incapacity to qualify and must be:
Resident of Luxembourg
At least 18 year's old
At least 30 percent incapacitated
Unable to pursue a professional activity, or unable to find work
Recognised as a disabled worker
Note: To be recognised as a disabled worker in Luxembourg, the person must file an application with the Luxembourg employment office (Administration de l'Emploi - ADEM).
Applicants for this allowance must fill in a form provided by the Medical Commission (Commission Médicale) of the Luxembourg employment office. Documents required for the application include:
Birth certificate
Medical report stating the percentage of incapacity
Residence certificate (certificat de résidence) or nationality certificate (certificat de nationalité)
If the Medical Commission decides that the applicant is entitled to benefits, the person will receive a reply by registered mail. The application is forwarded to the National Solidarity Fund Office (Fonds National de Solidarité - FNS). The FNS make the final decision and are responsible for the payment of this monthly allowance.
Dependent person's allowance
Disabled adults who need the assistance of a third party to carry out essential everyday activities may be entitled to a Dependent Person's Allowance (Assurance dépendance).
To apply for this allowance, the person, their legal representative or a member of their family must fill in the appropriate form and send this along with a medical report and assessment of the level of disability to the following address:
In general, the family doctor will be able to help the person or their family with the procedures involved to claim the allowance.
Getting Around Luxembourg with Visual or Physical Disabilities
Train travel
Luxembourg city and most railway stations are fully equipped to cater for wheelchairs and for people with disabilities.
Passengers requiring assistance should contact the Société Nationale des Chemins de Fer Luxembourgeois (CFL) at least 1 hour prior to travelling (48 hours if travelling internationally).
Train travel in second class is free of charge or at reduced price for disabled persons.
Bus services
Almost all buses are fully equipped for easy wheelchair access. The buses are easily accessible and have designated areas with appropriate security belts. Guide dogs travel free of charge.
Call-a-Bus is a service for wheel-chair bound people, available on request. Drivers are qualified to assist users to get on or off the bus and will take the person from door to door for a flat fee. The Call-a-Bus services operates during the following hours:
Monday to Sunday from 07:00-24:00
Buses are reserved by calling at least 45 minutes in advance.
Adapto is a service for people with reduced mobility. It is available on request every day from 07:00-22:00 (24:00 on week-ends) for a flat fee. The service is designed to enable disabled people to reach their work or sport place, go to a dentist or a doctor appointment or cultural visits. Drivers are qualified to assist passengers to get on and off.
Adapto (in German)
Tel: 24 65 24 65
Airports
The European Parliament passed a regulation that will facilitate air flights for people with reduced mobility. The regulations establish that people with reduced mobility must have free, special assistance when needed in airplanes, airports, baggage check in and with flight connections. Responsibility has been passed to the airports to accommodate the needs of the disabled traveller. Air companies will still be able to provide additional services to people with reduced mobility.
Road
Most pedestrian crossings at traffic lights are equipped with audible signals indicating to visually-impaired people that they can cross the road.
Parking for the Disabled
Car parking spaces for disabled are widely available in Luxembourg and are clearly marked in plain blue with a wheelchair sign. An EU blue badge must be displayed on the windscreen. Unauthorised parking on disabled spaces is strictly prohibited.
The blue badge is a standardised European Community disabled person's parking permit which provides parking entitlements to badge holders in all complying European countries - a blue badge from one country is valid in another. A person coming to Luxembourg from another EU country may wish to apply in their home country for this universal badge which allows the use of reserved parking.
Applications for a disabled person's parking permit (carte de stationnement pour personnes handicapés) for residents of Luxembourg can be made with the Ministry of Transport. A medical certificate must be shown on application as proof of disability. The permit is valid for five years maximum and must be renewed at least 30 days before it expires.
Drivers with a blue badge from another European country may display these translations beside a badge written in another language (text from the UK Automobile Association):
Carte de stationnement pour handicapé.
La personne à qui appartient cette
carte de stationnement est un
visiteur handicapé d'un autre pays
de la communauté européenne et a
les mêmes droits en matière de stationnement
qu'un handicapé de votre pays.
VERSION COMMUNAUTE EUROPEENNE
Parkkarte für Personen mit Behinderungen.
Die Person, die diese Parkkarte
ausgelegt hat, ist ein behinderter
Besucher aus einem anderen
europäischen Land und zu den
selben Parkvergünstigungen wie
ein behinderter Einwohner
Ihres Landes berechtigt.
EU-MODELL