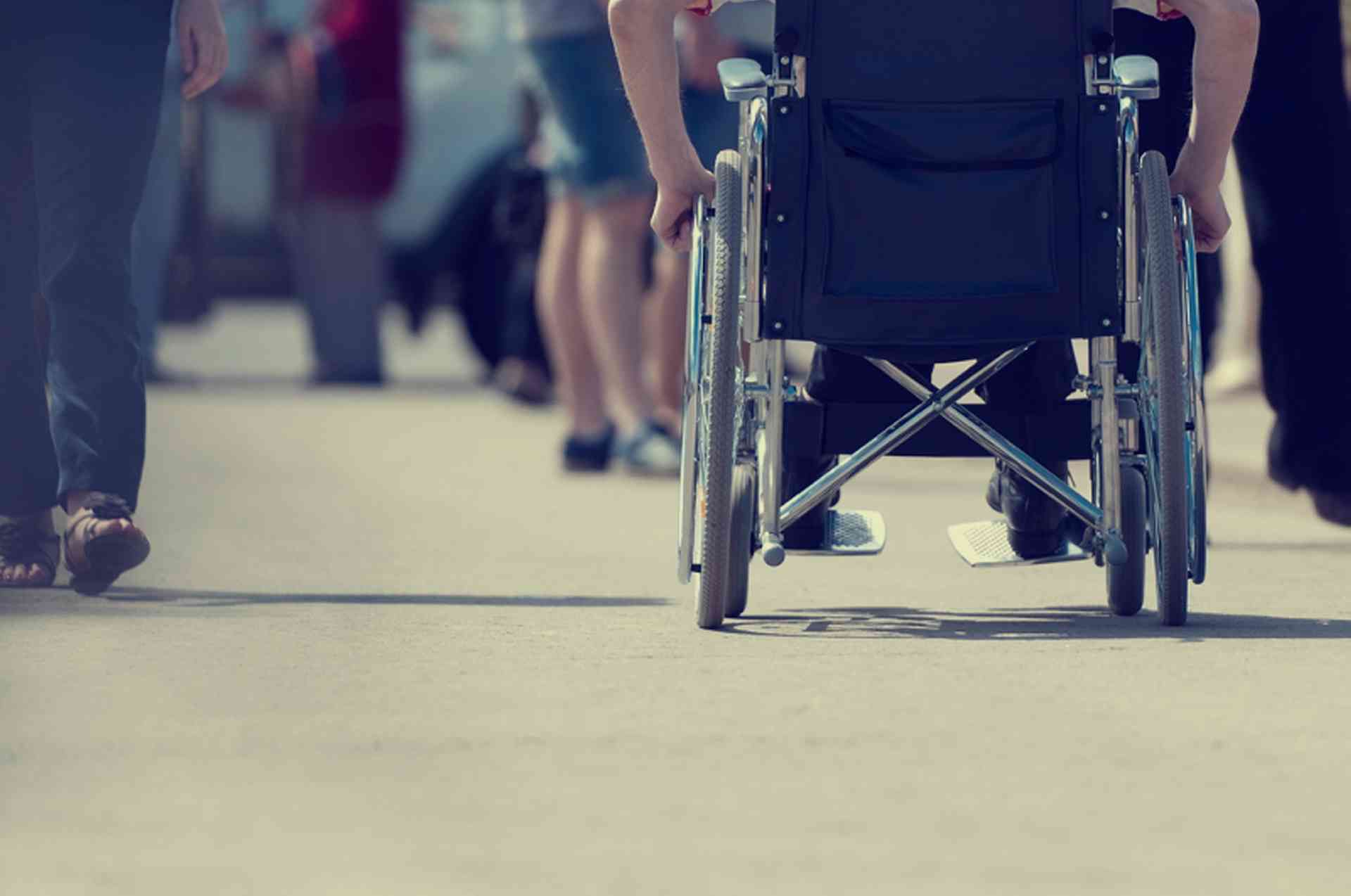 Overview of where to go and what to do if you are mobility, sight or hearing impaired - a wheelchair or cane user - and living in or visiting Malaysia...
Persons with Disabilities Act (PWDA)
Malaysia has many non-profit organisations and government departments which provide services for people with disabilities. In 2008 the Persons with Disabilities Act (PWDA) act was passed by parliament. The Act ensures access for the disabled to public facilities, transport and recreation, leisure and sport services. As part of the Act, building by-laws were amended making it compulsory for buildings to provide access and facilities for disabled people. Existing buildings were allowed three years to make the necessary modifications to comply with these new requirements.
Carrying Medication
Malaysia has strict anti-narcotic laws. People who take any type of medication are strongly advised to carry a written note from their doctor and to keep all medications in their original prescription bottle or box.
Public Transport
It can be a frustrating or even hazardous experience for a person with disabilities to get around in Malaysia, with the exception of some new public transport services. Potholes, drain covers, cracked sidewalks and curbs can all be problematic. Pavements, which also serve as sitting areas also create obstacles for wheelchairs.
New wheelchair accessible buses have been introduced, but existing services have not been adapted. Many bus and train stations are not yet fully accessible to people with limited mobility. The most convenient way for disabled travellers to get round is by taxi. However, taxi drivers may charge extra for taking a wheelchair and providing assistance. Some drivers may refuse service. It can be easier to charter a taxi by the day.
National Organisations for People with Disabilities
Kiwanis Disability Information and Support Centre (KDSC): The Centre provides a wealth of information for people with disabilities including charitable support organisations, government contacts and factsheets
Tel: 012 210 0679 / 019 663 8288
email
Alzheimer's Disease Foundation of Malaysia (ADFM): Promotes awareness of Alzheimer's Disease and helps dementia patients and their families
At: 14 Lorong Utara A, (P.O.Box 28) 46200 Petaling Jaya
Tel: 03 7958 1522
Fax: 03 7958 1507
email
Open: Monday to Friday 08:00-17:00
Malaysia Information Network for the Disabled (MIND): Promotes awareness, availability and accessibility of information to help people with disabilities live, learn, love, work and play independently
At: Unit 3-B, Bangunan Bakti Siti Hasmah, No. 6, Cangkat Abang Haji Openg, Taman Tun Dr Ismail, 60000 Kuala Lumpur
Tel: 03 7724 2655
email
Malaysian Confederation of the Disabled (Gabungan Persatuan Orang-orang Cacat Malaysia)
At: c/o 931 Jalan 17/38, 46400 Petaling Jaya, Selangor
Tel: 03 7956 2300 / 03 7956 9030
Fax: 03 7960 2615
email
Malaysian Association for the Blind (MAB): The premier voluntary organisation serving visually impaired people
At: Kompleks MAB, Jalan Tebing, Off Jalan Tun Sambanthan 4, Brickfields, 50471 Kuala Lumpur (PO Box 10687, 50722 KL)
Tel: 03 2272 2677
Fax: 03 2272 2676
email
Malaysian Braille Press (MBP): Part of the National Council for the Blind. Prints Braille books upon request and is a major supplier of Braille books and school texts
At: 94A, Jalan Padang Belia, Brickfields, 50470 Kuala Lumpur
Tel: 03 2272 4726
Fax: 03 2273 4786 / 2274 3914
email
Malaysian Federation of the Deaf (MFD) (Persekutuan Orang Pekak Malaysia): A national coordinating body for all deaf organisations in Malaysia 
At: 6-13A, Menara KLH, Bandar Puchong Jaya, 47100 Puchong
Tel: 03 8070 9308, and 03 8070 8930
Fax: 03 8076 1090
email
Malaysian Mental Health Association (MMHA): Advocates for positive attitudes toward mental health issues;
At: 1, Jalan 3/66, 46000 Petaling Jaya, Selangor
Tel: 03 7782 5499
Fax: 03 7783 5432
email
The Malaysian Mentalink Foundation: Provides counselling services, rehabilitation and other therapies
Tel: 03 7781 0162 / 019 257 5552
Malaysian Parkinson's Disease Association (Persatuan Parkinson Malaysia): Provides direct services to patients and their families, with practical advice on coping with problems
At: 1, Jalan Seri Petaling 17, Seri Petaling, 57000 Kuala Lumpur
Tel: 03 2096 2246
email
Open: Monday to Friday 09:00-17:00
Malaysian Spinal Injury Association (MASIA): A national organisation for spinal injured individuals of all races and from all walks of life, resident in Malaysia
At: 19 Jalan 5/7, 46000 Petaling Jaya, Selangor
Tel: 03 9080 3198
Fax: 03 9080 3198
email
National Council for the Blind, Malaysia (Majlis Kebangsaan Bagi Orang Buta, Malaysia): Activities include the promotion of employment, sports and recreation for the blind, Braille library services and the prevention of blindness
At: 94B, Jalan Tun Sambanthan, Brickfields, 50470 Kuala Lumpur
Tel: 03 2272 4959 / 03 2273 5508
Fax: 03 2272 4960
email
Open: Monday to Friday 09:00-17:00; Saturday 09:00-13:00
Support Groups and Associations for Children
MyADHDSupport (Online LD Parent Support Group): Helping families with information, resources and support for ADHD, ADD, Dyslexia, Dyspraxia, OCD and other related disabilities
email
Malaysian Down Syndrome Association (Persatuan Sindrom Down Malaysia - PSDM): Promotes the welfare of people with  Down Syndrome and assistance to parents and families
At: 79, Lingkungan U-Thant, 55000 Kuala Lumpur
Tel: 03 4257 9818
Fax: 03 4257 9818
email
National Society for the Deaf Malaysia (Persatuan Kebangsaan Pekak Malaysia): Focuses on teaching children communication and daily life skills, and how to cope with their disability
At: 25A, Jalan Kampung Pandan, 55100 Kuala Lumpur
Tel: 03 9287 0739
Fax: 03 9287 0739
National Autistic Society of Malaysia (Persatuan Kebangsaan Autisme Malaysia): Provides early intervention and other programmes for children with Autism aged 0 - 17 years
At: 4, Jalan Chan Chin Mooi, Off Jalan Pahang, 53200 Kuala Lumpur
Tel: 03 4022 3744
Fax: 03 4025 4495
email
Cleft Lip and Palate Association of Malaysia (CLAPAM) (Persatuan Klef Bibir dan Lelangit Malayisa): Aims to help children with this birth defect through support, advice, seminars and education
At: Lot 4-46A, 4th Floor, Box# 121, Wisma Central, Jalan Ampang 50450 KL
Tel: 03 2162 1445 / 016 209 2211
Fax: 03 2162 1445
email