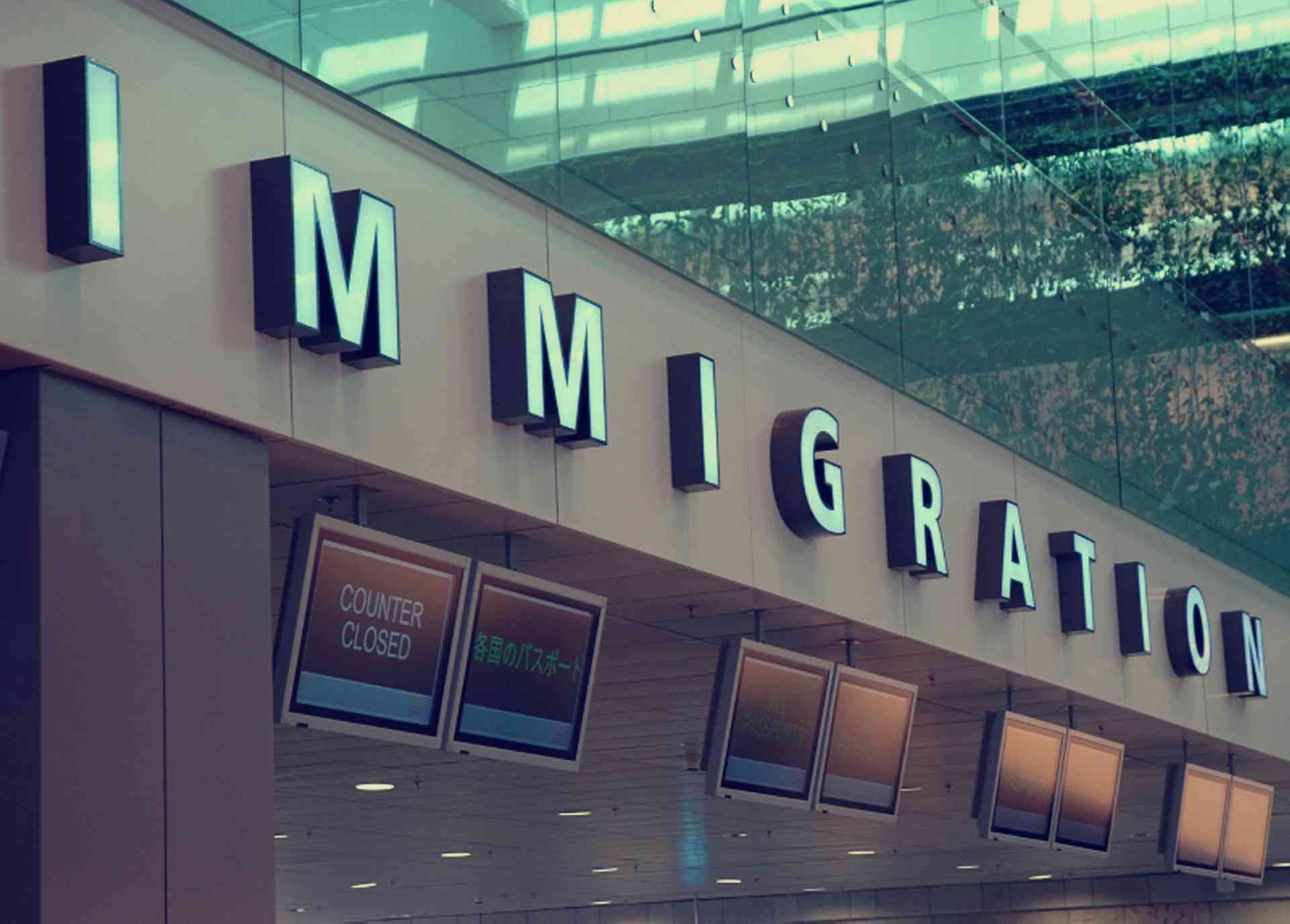 Information on temporary and permanent residency visas for foreigners moving to Panama…
Panama offers a wide range of visas and ways for foreigners to stay in the country. In some cases more than one visa can be applied for, although some may be more beneficial to the applicant than others.
Note: A lawyer is needed to apply for any residency visa, and they will advise the applicant about the most suitable visa for each individual situation.
Tourist Visa
A tourist visa is automatically issued to every person who enters Panama (except to those from countries that require a stamped visa: Cameroon, China, Congo, Dem. Rep., Cuba, Dominican Republic, Ecuador, Egypt, El Salvador, Ghana, Haiti, India, North Korea, Nigeria, Papua New Guinea, Philippines, Russia, South Africa, Sri Lanka, Surinam, Turkey, Ukraine, Vietnam). There is no difference in the application process for different nationalities, however, the process can be more difficult and may take longer for some.
It is possible to stay in Panama on a tourist visa for 90 days. As long as the visa holder leaves the country within the 90 day limit, the visa is renewed on re-entry. Many expatriates who live in Panama never apply for a residency visa of any kind and simply make "border runs" every 90 days in order to stay in the country permanently.
Retirement Visa (Pensionado)
Any person over 18 years of age who can show proof of a lifetime monthly pension of any kind can qualify for a pensionado, or retirement, visa. Anyone receiving a pension from a government entity, social security, Armed Forces, or a private company that pays a guaranteed pension for a lifetime can qualify for this visa.
The applicant must be able to prove a minimum income of US$1,000 per month and an additional US$250 for each dependent, or US$2,000. This must be paid into a local bank account.
The application is one-time only, with no renewals or additional fees. Children under 18 qualify as dependents of their parents, but will not get permanent residency after the age of 25. The holder of a retirement visa is entitled to a number of benefits which include:
50 percent reduction on entertainment anywhere in Panama (movies, theaters, concerts)
30 percent reduction on bus, boat and train fares
25 percent reduction on airline tickets
50 percent reduction on hotels from Monday to Thursday
25 percent reduction on hotels from Friday to Sunday
25 percent reduction in sit-down restaurants
15 percent reduction in fast food restaurants
15 percent reduction on hospital bills (if no insurance applies)
10 percent reduction on prescription medications
20 percent reduction on medical consultations
15 percent reduction on dental and eye exams
20 percent reduction on professional and technical services
50 percent reduction on closing costs for home loans
Holders of a retirement visa are also entitled to a one-time tax exemption on the importation of household goods (up to US$10,000) and a tax exemption every two years for the importation or local purchase of a new car.
If retiring with a government pension, an authenticated letter or form from the government pension plan (and/or pension administrator, if retiring before receiving a government pension) that proves a minimum income of at least US$1,000 a month, and an additional US$250 for each dependent must be presented.
Those receiving a pension from a non-governmental agency or business, need to provide authenticated proof of the pension being deposited (for example a bank statement), and a good-standing certificate from the company issuing the pension.
The visa card, or carnet, is issued approximately one month after the lawyer has submitted the application.
Private Income Retiree Visa
This visa is an option for the financially self-sufficient who maintain a Certificate of Deposit deposited at the National Bank of Panama or Caja de Ahorros which yields at least US$850 per month. The deposit must be renewed every five years to maintain the status. There is no age requirement.
Person of Means Visa (Solvencia Económica Propia)
To qualify for this visa, the applicant must fulfill one of the following criteria:
Have opened a three-year fixed-term deposit account with at least US$300,000 at a local bank
Have purchased real estate in Panama for at least US$300,000
Have purchased mortgage-free real estate and opened a three-year fixed-term deposit account
The accounts and the real estate must be in the visa applicant's personal name, fully funded (or titled), and free of mortgages or encumbrances. A two-year provisional visa will be granted first, after which the holder can reapply and receive a permanent visa and national identity card (cedula). After five years, the process of applying for Panamanian nationality can be started.
Forestry Investor Visa
The Forestry Investor Visa can be obtained by applying as a large forestry investor and investing at least US$80,000 (plus US$2,000 for each dependent, deposited in a local bank) in an approved reforestation project that is at least five hectares. Alternatively, the applicant can apply for a visa as a small forestry investor in a project that is at least three hectares and must invest at least US$60,000.
As a large forestry investor, permanent residency must be applied for immediately after the two-year renewable immigrant visa card expires. Small forestry investors can apply for permanent residency in their sixth year. Prior to this, investors must stay in Panama on two-year renewable immigrant visas - meaning they would have to apply four times before obtaining permanent residency.
Both small and large investors are eligible to apply for citizenship five years after their approval of permanent residency. This is a separate application process. It is now possible to use Individual Retirement Account (IRA) funds to invest in forestry projects in Panama and qualify for the forestry investor visas. However, the residency visa cannot be applied for if IRA funds are used to invest in other types of Panama real estate, as the property must be owned and registered by an IRA-owned entity, not in the applicant's personal name.
The initial application takes approximately five working days. The applicant then receives a provisional visa valid for three to four months and can then apply for a one-year immigrant visa. This visa must be renewed every year for three years. After five years, an application can be made for nationality and citizenship.
Investor Visa
Entrepreneurs can enter the country on an investor visa. This visa is for those starting a business in Panama, or investing in an existing business.
For full details of the conditions and requirements of Investor Visas, see the Guide, Investor Visa in Panama.
Specific Countries Program
The "Specific Countries" program opens Panama's doors to citizens of countries deemed "friendly" by the Panamanian government. It aims to bring a skilled work force to Panama and make it easier for foreign nationals to work in Panama.
The Specific Countries program grants immediate and permanent residency with just one application. At the time of application, the government will issue an interim residency card. After processing, which is estimated to take 6 to 8 months, applicants will receive an official cedula (a national ID card) and become a permanent resident. Foreigners are eligible for naturalization after five years of residency.
This residency program is the quickest and cheapest route to Panamanian citizenship.
Eligible countries
The most recent list of friendly countries now offers residency to citizens of the following 47 countries:
Andorra, Argentina, Australia, Austria, Brazil, Belgium, Canada, Chile, Croatia, Cyprus, Czech Republic, Estonia, France, Finland, Germany, Greece, Hong Kong, Hungary, Ireland, Israel, Japan, Latvia, Liechtenstein, Lithuania, Luxembourg, Malta, Monaco, Montenegro, Netherlands, New Zealand, Poland, Portugal, San Marino, Serbia, Singapore, Slovakia, South Africa, South Korea, Spain, Sweden, Taiwan, United Kingdom, United States and Uruguay.
In addition to the principal applicant, the following dependants are also eligible for residency:
Spouse and parents of the main applicant
Children under 18 years old
Children with disabilities
Children 18 to 25 who are single and registered at universities
Obtaining a work permit under the Specific Countries program
Applicants must have a Panamanian bank account with at least a US$5000 deposit, an additional US$2000 in the account per dependant, and must demonstrate one of the following:
Ownership of Panamanian property
Ownership of a Panamanian corporation with business license
Offer of employment and contract from a Panamanian business
The work permit application can be initiated only after permanent residency has been granted, which will take six to eight months. Once the applicant is granted the work permit it is indefinite. The Specific Countries program is politically contested, and may be revoked by future governments. Applications should be submitted before the March 2014 elections to ensure that it will be processed.
This permit grants permanent residency immediately and it is not necessary to renew the permit multiple times. If the executive order is revoked, those who have obtained residency under this new program should not have a problem; Panama has a history of grandfathering in people already in the system.
Since this program has been and remains subject to amendments, it is necessary for an applicant to work very closely with a lawyer during the application process. All residency visa applications in Panama must be made through an attorney.
Documents required to process an application
Valid passport from one of the 46 countries listed above
Identity card or driver's license
Police Record (FBI background check for US citizens)
Panamanian Health Certificate (acquired in Panama)
Six passport photos
Marriage Certificate (if applicable)
Birth Certificates of dependants under age 18
Information supplied by Live and Invest Overseas, Panama City, Panama

Tel

: 1 888 627 8834, e-mail Copyright 2012, Live and Invest Overseas, All Rights Reserved