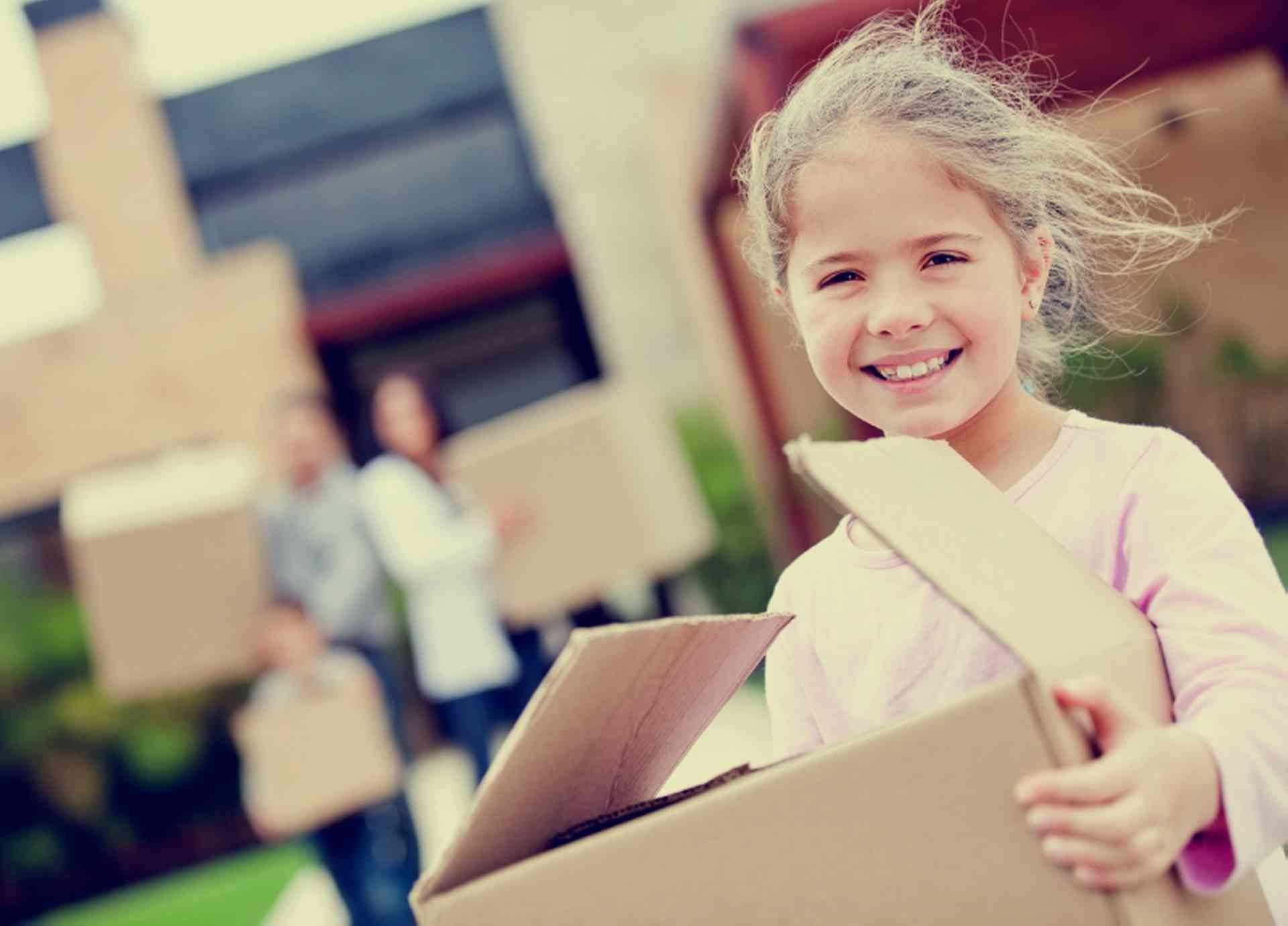 Moving house is complicated: changing address, notifying the gas, water and telephone companies, tax office and bank.This list of essential "to-do" items should simplify your Portugal move as much as possible...
Registering with the Authorities
The Citizens Portal (Portal do Cidadão) has an online and office-based moving house service (Alteração de Morada) which provides a system to easily notify organisations and authorities of a change in address (there is a fee in some cases). These include the electricity and water suppliers, tax office, health service and pensions bureau.
The service is available to any legal resident of Portugal. In order to use it, an EU citizen will need their Identity Card (Bilhete de Identidade) updated with their new address as will a non-EU resident, with a Foreign Identification Number (Numero de Identificação de Estranjeiro) on their green Residency Card (Cartão de Residência).
Residency Cards
Updating the address on an Identity Card or Residency Card means the documents can be used as proof of address and identity when registering for utilities and services.
To change the address on a residency card
Contact the Portuguese Immigration Authorities (Serviço dos Estangeiros e das Fronteiras, SEF) to have the card reissued with the new address.
Those with a Residency Card (Cartão de Residência) may apply for a Portuguese Identity Card. This can be done on the website of the Civil Registry office (Registos e Notariado, DGRN).
Rental Contracts
Most rental contracts in Portugal stipulate that the landlord needs to be given a minimum of one month's notice, and many will require three months' notice. A letter giving notice should be photocopied and sent by registered post (Correio Registado).
Utilities
Electricity
When changing address contact the electricity supplier. If the supplier is Energias de Portugal (EDP) it will be necessary to fill out a contract cancellation form (Rescisão de Contrato). This can be done at one of EDP's Shops (Loja EDP), at a Citizens' Shop (Loja do Cidadão) or online.
EDP Shop (Lisbon)
Marquês de Pombal, Rua Camilo Castelo Branco 43, 1050-044 Lisbon
Tel: 800 505 505 (Customer Services)
Open: 08:30-15:30
To update details online see My EDP (in Portuguese)
When changing personal details at an EDP office or Citizen's Shop take the following documents:
Passport (Passaporte)
Identity Card (Bilhete de Identidade)
Records of paid up-to-date bills
The last bill issued (Factura de Electricidade)
Rental contract (if renting)
Copy of Deeds certificate (Escritura de Compra e Venda), if a home owner
Bank details (Dados Bancárias)
Other electricity suppliers:
Telephone
Make sure the provider is contacted at least two weeks before moving. If a landline is installed at the new address, billing of it can be transferred to the new account holder's name for re-connection. Set up a standing order with the bank to pay both connection and phone bills or alternatively visit the provider's local store and fill out all the necessary forms. Payment of fees and existing bills can be made via a Multibanco Card (Cartaõ Multibanco) at most ATMs.
Check that all previous bills have been paid, as the new account holder is liable for them.
Water
Contact the water supply company to cancel the existing contract. Request the service be stopped and attach a copy of passport identity page and EU Identity Card/Residency Card.
The Águas de Portugal website provides the names and contact information of local water boards in Portugal. The names and contact details can be found using the Empresas participadas search tool at the top of the page.
The following documents (and payment) are needed to open a new account:
Photocopy of Passport or Identity Card
Residency Card
NIF (Tax Number)
Gas
The national gas supplier is Galp Energia. There are two other resellers: Iberdrola Generación and Gas Natural Fenosa. If a contract is held with a gas company (many households use bottled gas), it is necessary to notify the company and tell them to suspend the service.
Pay the last bill up to date
Supply photocopies of the last few bills (facturas)
Supply photocopies of the account holder's passport, Identity Card, Residency Card and NIF (Tax Number)
Arrange a final meter reading
If the new property is supplied with mains gas, contact the local gas supplier to arrange a supply contract and have the gas switched on and the meter read.
This can also be done at the Citizens' Shops (Loja do Cidadão)
Post
Contact the Post Office (CTT Correios) one month before moving and apply for a mail redirection service. There is a charge for this, but the redirection service can last for up to six months.
The service can be set up:
Vehicle Registration and Driving Licence
Anyone with a vehicle registered in their name should have their new details of address entered on their Ownership Registration Document (Título de Registo de Propriedade) at the Vehicle Registration Office (Conservatória do Registo Automóvel).
The driving licence (Carta de Condução) can be updated by sending it to the Portuguese Driving Licence Authority (Direcção-Geral de Viação, DGV).
The application for an alteration of address should be submitted with copies of:
Original Driving Licence
Passport/Identity Card
Residency Permit with new address
Vehicle Registration Document (Livrete)
Proof of new address (utility bill)
The alterations on both documents can also be dealt with at a Citizens' Shop (Loja do Cidadão)
Social Security
Those receiving benefits or pensions from the Social Security (Segurança Social) should inform them of the change of address. It will be necessary to re-register if joining a new administrative region.
Tax Office
Inform the current local Tax Office (Repartição de Financas) of the change of address and register with a new one near the new residence.
Also Contact:
Municipal Authority (Câmara Municipal)
Banks where accounts are held
Doctors and dentists for health record transfer
Schools