Markets in and Around Lisbon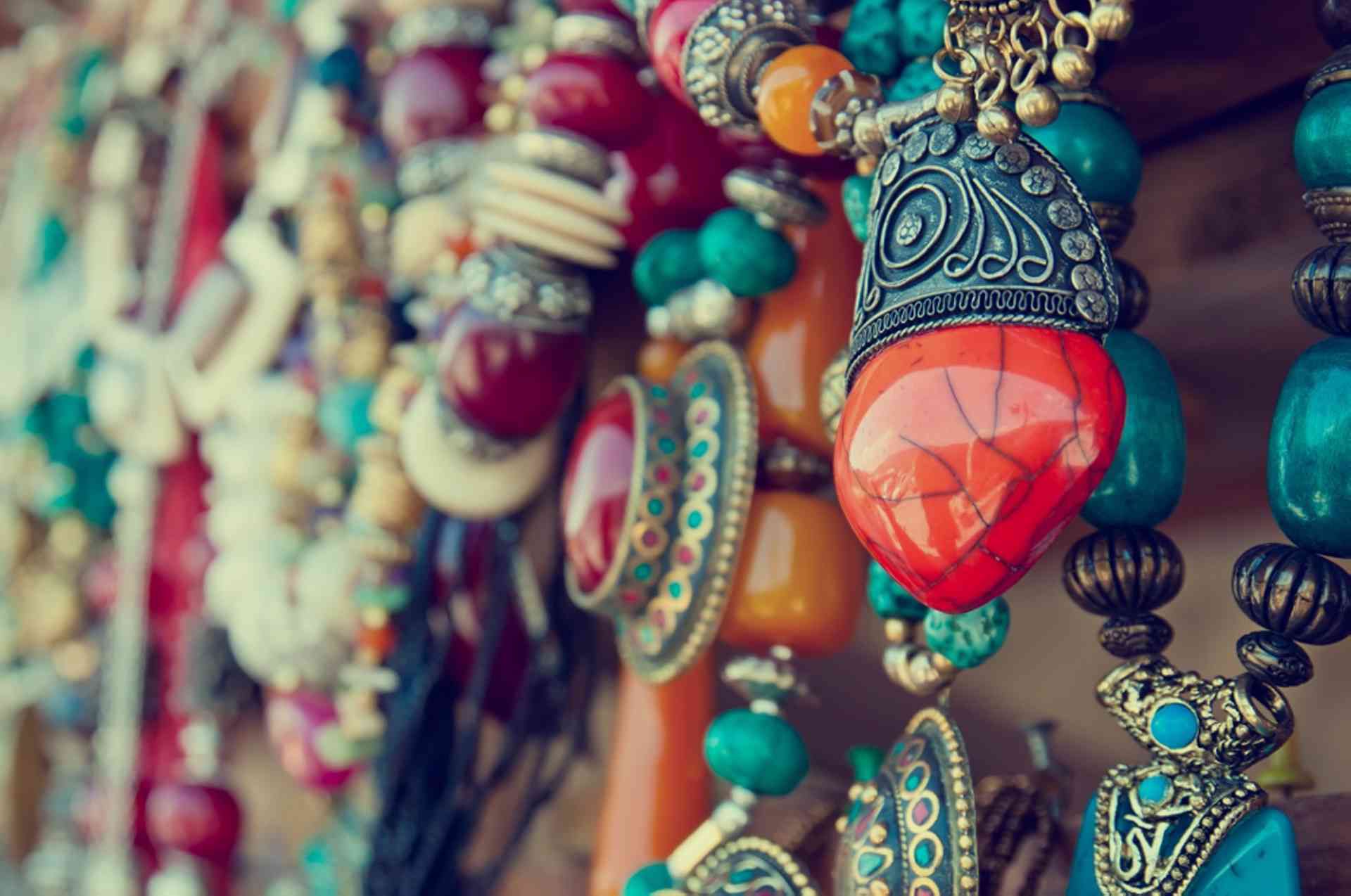 Find out when and where you can enjoy the pleasures of browsing through an outdoor market in Lisbon, Grande Lisboa and the Setubal peninsula for local produce, fresh fruit and vegetables...
Most towns in the greater Lisbon area of Portugal have a weekly market selling locally sourced fish, meat, fresh fruit, vegetables and flowers. Here is a selection of markets in the Lisbon area to get started.
Lisbon City
Monday

Feira da Luz: 11:00-midnight in Largo da Luz em Carnide (September only). General food market
Cais do Sodré: 06:30-14:00. Fruit, fish and cut flowers
Mercado do Bairro Alto: 07:00-14:00 Rua da Atalaia. General food market
Mercado 31 Janeiro: 07:00-14:00, Avenida Fontes Pereira de Melo. General food market
Praça de Espanha: Indian market selling clothes and cheap electrical goods 
Praça do Chile: General food market
Mercado Arco do Cego: 07:00-14:00 in Rua Gomes Silva. General food market
Mercado Central: 08:00-16:30 in Avenida Forças Armadas. General food market
Mercado do Peixe Avulso: 06:00-22:30 in Cais do Sodré. Fish market
Mercado do Rato: 07:00-14:00 in Rua Alexandre Herculano. General food market
Mercado das Flores: 07:00-14:00 in Praça Dom Pedro IV. Flowers
Mercado de Arroios: 07:00-14:00 in Rua Ângela Pinto. General food market
Mercado de Campo de Ourique: 07:00-14:00 in Rua Coelho Rocha. General food market
Mercado de São Bento: 07:00-14:00 in Rua Nova Piedade. General food market

Tuesday

Feira da Ladra: 08:00-17:00 in Campo de Santa Clara, Lisbon. Antiques, bric-a-brac, second-hand electrical goods
Feira da Luz: 11:00-midnight in Largo da Luz em Carnide (September only). General food market
Cais do Sodré: 06:30-14:00. Fruit, fish and cut flowers
Mercado do Bairro Alto: 07:00-14:00 Rua da Atalaia. General food market
Mercado 31 Janeiro: 07:00-14:00, Avenida Fontes Pereira de Melo. General food market
Praça de Espanha: Indian market selling clothes and cheap electrical goods
Praça do Chile: General food market
Mercado Arco do Cego: 07:00-14:00 in Rua Gomes Silva. General food market
Mercado Central: 08:00-16:30 in Avenida Forças Armadas. General food market
Mercado do Peixe Avulso: 06:00-22:30 in Cais do Sodré. Fish
Mercado do Rato: 07:00-14:00 in Rua Alexandre Herculano. General food market
Mercado das Flores: 07:00-14:00 in Praça Dom Pedro IV. Flowers
Mercado de Arroios: 07:00-14:00 in Rua Ângela Pinto. General food market
Mercado de Campo de Ourique: 07:00-14:00 in Rua Coelho Rocha. General food market
Mercado de São Bento: 07:00-14:00 in Rua Nova Piedade. General food market
Carcavelos, Feira de Parede: 08:00-14:00 (19:00 in Christmas week) in Rua José Relvas. General food market

Wednesday

Feira da Luz: 11:00-midnight in Largo da Luz em Carnide (September only). General food market
Cais do Sodré: 06:30-14:00. Fruit, fish and cut flowers
Mercado do Bairro Alto: 07:00-14:00 Rua da Atalaia. General food market
Mercado 31 Janeiro: 07:00-14:00, Avenida Fontes Pereira de Melo. General food market
Praça de Espanha: Indian market selling clothes and cheap electrical goods 
Praça do Chile: General food market
Mercado Arco do Cego: 07:00-14:00 in Rua Gomes Silva. General food market
Mercado Central: 08:00-16:30 in Avenida Forças Armadas. General food market
Mercado do Peixe Avulso: 06:00-22:30 in Cais do Sodré. Fish
Mercado do Rato: 07:00-14:00 in Rua Alexandre Herculano. General food market
Mercado das Flores: 07:00-14:00 in Praça Dom Pedro IV. Flowers
Mercado de Arroios: 07:00-14:00 in Rua Ângela Pinto. General food market
Mercado de Campo de Ourique: 07:00-14:00 in Rua Coelho Rocha. General food market
Mercado de São Bento: 07:00-14:00 in Rua Nova Piedade. General food market
Carcavelos, Feira de Parede: 08:00-14:00 (19:00 in Christmas week) in Rua José Relvas. General food market

Thursday

Feira da Luz: 11:00-midnight in Largo da Luz em Carnide (September only). General food market
Cais do Sodré: 06:30-14:00. Fruit, fish and cut flowers
Mercado do Bairro Alto: 07:00-14:00 Rua da Atalaia. General food market
Mercado 31 Janeiro: 07:00-14:00, Avenida Fontes Pereira de Melo. General food market
Praça de Espanha: Indian market selling clothes and cheap electrical goods 
Praça do Chile: General food market
Mercado Arco do Cego: 07:00-14:00 in Rua Gomes Silva. General food market
Mercado Central: 08:00-16:30 in Avenida Forças Armadas. General food market
Mercado do Peixe Avulso: 06:00-22:30 in Cais do Sodré. Fish
Mercado do Rato: 07:00-14:00 in Rua Alexandre Herculano. General food market
Mercado da Moita: in Moita. General food market
Mercado das Flores: 07:00-14:00 in Praça Dom Pedro IV. Flowers
Mercado de Arroios: 07:00-14:00 in Rua Ângela Pinto. General food market
Mercado de Campo de Ourique: 07:00-14:00 in Rua Coelho Rocha. General food market
Mercado de São Bento: 07:00-14:00 in Rua Nova Piedade. General food market
Carcavelos, Feira de Parede: 08:00-14:00 (19:00 in Christmas week) in Rua José Relvas. General food market
Feira de Carcavelos: morning at the station. General food market

Friday

Feira da Luz: 11:00-midnight in Largo da Luz em Carnide (September only). General food market
Cais do Sodré: 06:30-14:00. Fruit, fish and cut flowers
Mercado do Bairro Alto: 07:00-14:00 Rua da Atalaia. General food market
Mercado 31 Janeiro: 07:00-14:00, Avenida Fontes Pereira de Melo. General food market
Praça de Espanha: Indian market selling clothes and cheap electrical goods 
Praça do Chile: General food market
Mercado Arco do Cego: 07:00-14:00 in Rua Gomes Silva. General food market
Mercado Central: 08:00-16:30 in Avenida Forças Armadas. General food market
Mercado do Peixe Avulso: 06:00-22:30 in Cais do Sodré. Fish
Mercado do Rato: 07:00-14:00 in Rua Alexandre Herculano. General food market
Mercado das Flores: 07:00-14:00 in Praça Dom Pedro IV. Flowers
Mercado de Arroios: 07:00-14:00 in Rua Ângela Pinto. General food market
Mercado de Campo de Ourique: 07:00-14:00 in Rua Coelho Rocha. General food market
Mercado de São Bento: 07:00-14:00 in Rua Nova Piedade. General food market
Carcavelos, Feira de Parede: 08:00-14:00 (19:00 in Christmas week) in Rua José Relvas. General food market

Saturday

Feira da Ladra: 08:00-17:00 in Campo de Santa Clara, Lisbon. Antiques, bric-a-brac, second-hand electrical goods, general junk
Feira da Luz: 11:00-midnight in Largo da Luz em Carnide (September only). General food market
Cais do Sodré: 06:30-14:00. Fruit, fish and cut flowers
Mercado do Bairro Alto: 07:00-14:00 Rua da Atalaia. General food market
Mercado 31 Janeiro: 07:00-14:00, Avenida Fontes Pereira de Melo. General food market
Praça de Espanha: Indian market selling clothes and cheap electrical goods 
Praça do Chile: General food market
Praça de Londres: in São João de Deus Jardim. Antiques and bric-a-brac
Mercado Arco do Cego: 07:00-14:00 in Rua Gomes Silva. General food market
Mercado Central: 08:00-16:30 in Avenida Forças Armadas. General food market
Mercado do Peixe Avulso: 06:00-22:30 in Cais do Sodré. Fish
Mercado do Rato: 07:00-14:00 in Rua Alexandre Herculano. General food market
Mercado das Flores: 07:00-14:00 in Praça Dom Pedro IV. Flowers
Mercado de Arroios: 07:00-14:00 in Rua Ângela Pinto. General food market
Mercado de Campo de Ourique: 07:00-14:00 in Rua Coelho Rocha. General food market
Mercado de São Bento: 07:00-14:00 in Rua Nova Piedade. General food market
Feira do Livro: in Estação do Oriente at the entrance to the Vasco da Gama shopping centre. Books
Carcavelos, Feira de Parede: 08:00-14:00 (19:00 in Christmas week) in Rua José Relvas. General food market

Sunday

Feira da Luz: 11:00-midnight in Largo da Luz em Carnide (September only). General food market
Mercado de Azeitão, Azeitão, (1st Sunday of the month)
Coin Collectors' Market: morning in Praça do Comércio, Baixa
Rotunda do Aeroporto: morning in Portela Airport Roundabout. General food market
Mercado Central: 08:00-16:30 in Avenida Forças Armadas. General food market
Mercado da Moita: in Moita. General food market
Feira do Livro: in Estação do Oriente at the entrance to the Vasco da Gama shopping centre. Books
Carcavelos, Feira de Parede: 08:00-14:00 (19:00 in Christmas week) in Rua José Relvas. General food market
Feira de Oeiras: last Sunday of the month in Jardim Municipal. Antiques and bric-a-brac

Estoril
Monday

Mercado da Alapraia: 09:00-17:00 in Rua Dr. Leite Vasconcelos, Alapraia. Butchers, fishmongers, fruit and vegetables, bar and barbecue

Tuesday

Mercado da Alapraia: 09:00-17:00 in Rua Dr. Leite Vasconcelos, Alapraia. Butchers, fishmongers, fruit and vegetables, bar and barbecue
São Domingos de Rana (Madorna): 08:00-13:00 in Avenida Francisco Lindoso. Fish, fruit and vegetables

Wednesday

Mercado da Alapraia: 09:00-17:00 in Rua Dr. Leite Vasconcelos, Alapraia. Butchers, fishmongers, fruit and vegetables, bar and barbecue
São Domingos de Rana (Madorna): 08:00-13:00 in Avenida Francisco Lindoso. Fish, fruit and vegetables

Thursday

Mercado da Alapraia: 09:00-17:00 in Rua Dr. Leite Vasconcelos, Alapraia. Butchers, fishmongers, fruit and vegetables, bar and barbecue
São Domingos de Rana (Madorna): 08:00-13:00 in Avenida Francisco Lindoso. Fish, fruit and vegetables

Friday

Mercado da Alapraia: 09:00-17:00 in Rua Dr. Leite Vasconcelos, Alapraia. Butchers, fishmongers, fruit and vegetables, bar and barbecue
São Domingos de Rana (Madorna): 08:00-13:00 in Avenida Francisco Lindoso. Fish, fruit and vegetables

Saturday

Mercado da Alapraia: 09:00-17:00 in Rua Dr. Leite Vasconcelos, Alapraia. Butchers, fishmongers, fruit and vegetables, bar and barbecue
São Domingos de Rana (Madorna): 08:00-13:00 in Avenida Francisco Lindoso. Fish, fruit and vegetables
Feira de Tires: 06:00-13:00. Clothes, footwear, horticultural produce and fish

Sunday

Mercado da Alapraia: 09:00-17:00 in Rua Dr. Leite Vasconcelos, Alapraia. Butchers, fishmongers, fruit and vegetables, bar and barbecue
Feira de São Domingos de Rana: 07:00-17:00 (1st and 3rd Sundays of the month) in Avenida Padre Agostinho Pereira da Silva. General food market

Cascais
Monday

Mercardo de Cascais: 09:00-17:00. Fish, fruit, vegetables, bread, frozen goods

Tuesday

Mercado de Cascais: 09:00-17:00. Fish, fruit, vegetables, bread, frozen goods
Mercado Grossista (next to Cascais Market): general food market

Wednesday

Cascais Town Centre Market: mornings in Praça de Touros. General food market
Mercardo de Cascais: 09:00-17:00. Fish, fruit, vegetables, bread, frozen goods
Mercado Saloio: 07:00-13:00. Fruit, vegetables, cured sausages, cheeses, flowers
Traseiras do Mercado de Cascais: 07:00-13:00. Clothes, shoes, crockery, linen, carpets, rugs, tapestries, needlework
Mercado Grossista (next to Cascais Market): general food market

Thursday

Mercado de Cascais: 09:00-17:00. Fish, fruit, vegetables, bread, frozen goods

Friday

Mercado de Cascais: 09:00-17:00. Fish, fruit, vegetables, bread, frozen goods
Mercado Grossista (next to Cascais Market): general food market

Saturday

Mercado de Cascais: 09:00-17:00. Fish, fruit, vegetables, bread, frozen goods
Mercado Saloio: 07:00-13:00. Fruit, vegetables, cured sausages, cheeses, flowers
Mercado Grossista (next to Cascais Market): general food market

Sunday

Cascais Town Centre Market: mornings (1st and 3rd Sunday of the month) in Praça de Touros. General food market
Feira da Santa Casa da Misericordía de Cascais (Alcabideche): 08:00-19:00 (1st and 3rd Sundays of the month). General food market

Sintra
Sunday

Sintra Natura: 10:00-19:00 (1st Sunday of the month) in the Cine-Teatro da Sociedade Filarmónica. Natural, organic and health goods

Setúbal
Sunday

Mercado de Azeitão: (1st Sunday of the month)