Moving House in South Korea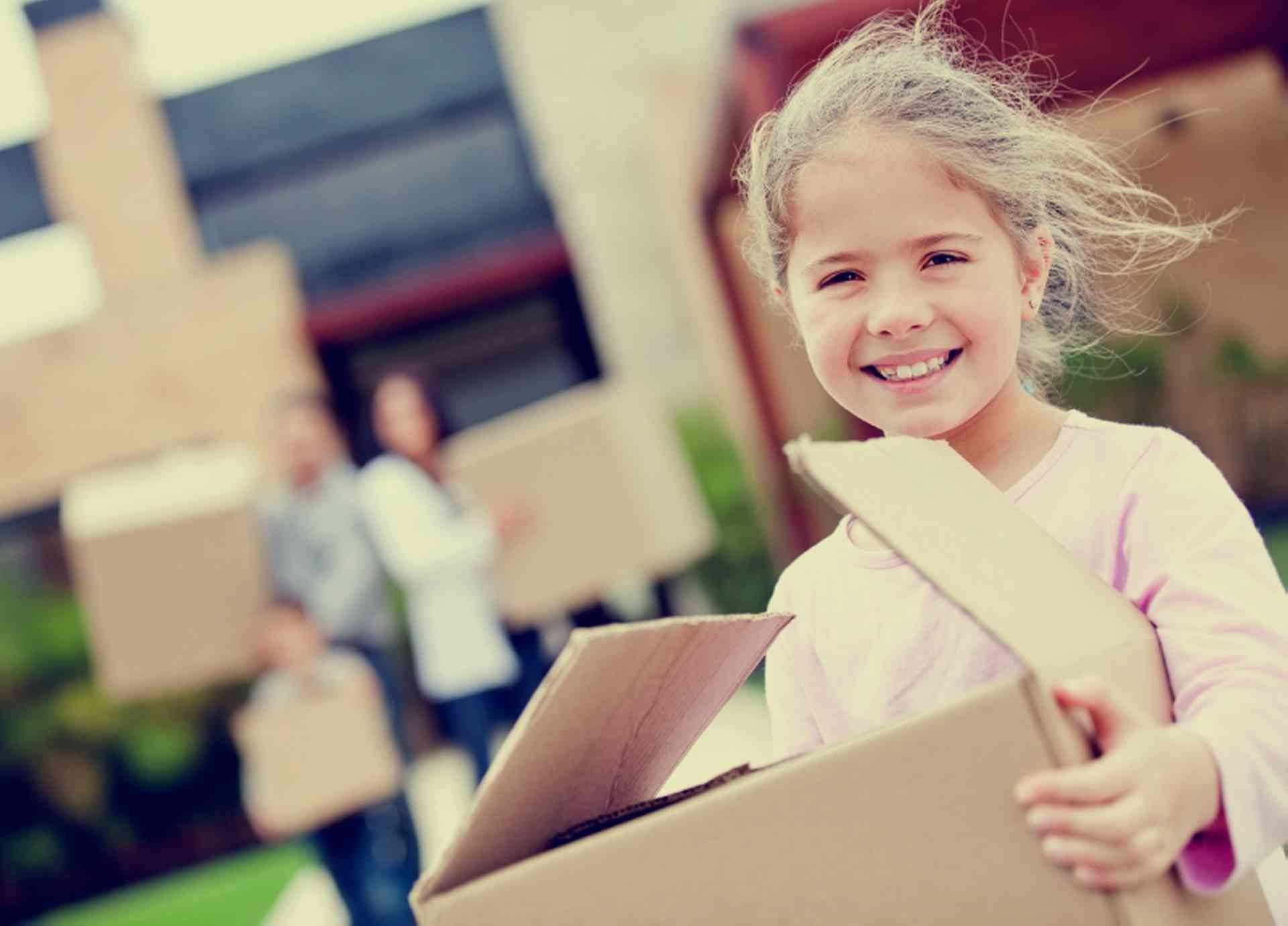 The essential facts you need and things to be remembered when moving house (around the corner or across the country) in South Korea...
Whether moving around the corner or across the country, moving house generally requires considerable planning and preparation; here are some specifics tasks to remember when moving in South Korea.
Change of Address
All foreign residents with foreign registration cards must report their change of address to the immigration department in person within 14 days of their move, or risk being fined. The fine accumulates on a daily basis. They will then receive a certificate of change of address, which can be used with authorities as proof that they have moved to a new address
To find the nearest immigration office: Click here
In addition, all Korean residents who change their address must report to their new local council within two weeks of their move. Foreign residents should go to their local district office (gu) in person with the necessary documents:
Foreign registration card
Passport or entry permit
Signed lease
To find the nearest immigration office: Click here
Residents of Seoul can contact the Dasan Call Center, which is a comprehensive service centre covering all aspects of life in Seoul. Languages spoken are English, Chinese, Japanese, Mongolian and Vietnamese. They can be contacted for information about moving house and local authority requirements.
Tel: 120, then press 9 to select the appropriate language
Rental Accommodation
It is typical for tenancy periods to last between one and three years. It is usual for contracts to allow tenants to end a contract if they are more than half way through. A penalty may need to be paid for terminating early if a good reason is not given. A contract should outline acceptable reasons for terminating the contract early. A normal period of notice of termination is around two to three months.
When moving out of a rental property, tenants should make sure that it is left in good condition, at least to the same standard as when they moved in. This will help make sure that the deposit is returned in full.
Identification, such as a passport and proof of residency, is usually needed by foreigners to sign a rental agreement in South Korea.
A copy of the new lease agreement should be given to the local district office (gu) or to the local registry office (Deung Gi So), who then give residents a stamp or seal, called a Confirmation Date (Hwak Jeong Il Ja). This stamp ensures that the deposit paid on a property is officially recorded and prevents the property from being sold illegally through public auction, or any other illegal activity taking place.
Car Registration
If a car's registration number was issued by a previous province or city, the owner must transfer the car's registration address. It must be done within 15 days after reporting a move at one of the following offices: local council, city hall, car registration office, or online with the Korean Car Registration Office.
Owners of cars which have the new white registration plates do not need to change their car's registration address.
To change a car's registration address online: Click here (in Korean)
Utilities
Tenants and owners who move out of a property permanently must clear all outstanding utility bills. It is necessary to obtain estimated meter readings in advance from gas, telephone, and electricity suppliers and pay them before moving out. Tenants can also choose to give the new tenants or owners the money to settle any outstanding amounts.
In some complexes, utility bills are added to the management fee. In this case, tenants or owners should contact the management office about any outstanding balance before moving out.
Electricity
Kepco (the Korea Electricity Power Corporation) is the only electricity supplier in South Korea.
Korea Electricity Power Corporation
At: 512 Youngdong dae ro, Gang nam gu, Seoul 135-791
Tel: 123 (dial 7 to reach an English-speaking operator) 
Open: 24-hours for all enquiries - new accounts, moving house and power cuts
When moving out, tenants or owners should call KEPCO's customer care centre to get a meter reading, or go online to find out the outstanding balance.
If the electricity bill is included in a management fee, contact the management office to clear the balance.
Gas
Both the previous and new owners or tenants should inform the gas provider two or three days before their move, if it is not included in the management fee for the building. The gas provider takes a meter reading, which can also be done online, and then disconnects the gas supply (this applies mainly to gas stoves). They may charge for a new connection, depending on the model of stove.
There are a number of domestic gas suppliers in South Korea:
In the Seoul area, gas is provided by the Seoul City Gas Company
In Daegu, domestic gas services are provided by Daesung Energy
Pusan City Gas delivers gas in Pusan
Kyungnam Energy delivers gas to Changwon and much of the surrounding area
Water
Cities and provinces provide water to their own regions and manage their water and sewerage bills.
On the day that tenants or owners move to their new home, they should give the water meter reading to their new water supplier. A customer number and a meter reading are required when contacting water companies to request the final bill.
In Seoul, water is supplied by the waterworks of the Seoul Metropolitan Government. Service connection and change of details can be arranged by contacting one of their waterworks offices.
For contact details for the waterworks offices: Click here
In most rental accommodation, water bills are included in the management fee for the property. If this is not the case, a passport and a credit card or bank account details are usually needed to arrange water provision in the new home.
Telephone and Internet
The two main landline telephone providers are KT and SK Broadband. Change of address and transfer of telephone number can be notified by calling the customer service centre or going online. However, to terminate a contract, contact the service provider before moving. There is generally an installation fee at the new address.
Both KT and SK Broadband charge a fee to transfer and install a telephone line.
KT
At: 90 Buljeong ro, Bundang gu, Seongnam city, Kyungki do, 463-711
Tel: 100
SK Broadband
At: SK Namsan building, 5ga-267, Namdaemun ro, Jung gu, Seoul
Tel: 106 or 080 252 5011
Mail Forwarding
The postal forwarding service offered by ePOST is free of charge for the first three months. An application can be made in person at the local post office; the applicant's name and address must be verified with identification, and they must give proof of their previous address and details of their new address. When applying online, expect to wait three working days before the service begins.
There is no postal forwarding service for international mail.
Schools
Before moving, parents should inform their child's school. The school then issues a form called Transfer and New Enrolment for School (Jeon Ip Hak Bae Jeong Won Seo). Parents should take the completed form to the local office of education or the previous school; the child is then allocated another school. Procedures are very similar for all state schools, and parents are not allowed to select a school for their child.
Health Insurance
Residents who are registered for National Health Insurance, should change their foreign registration card address first, and then submit a copy of the certificate of change of address to a National Health Insurance Corporation (NHIC) office in person, by fax, or by post.
Further information can be obtained from the customer centre for foreigners: Tel 02 390 2000
Tax
Go to the local tax office to notify them of the change of address and fill out a form called Jeon Ip Sin Go.
To change an address online for tax purposes, verification of identity is needed. To obtain the verification of identity, a Public Authentication Certificate (Bum Yong Gong Yong In Jeung Seo) is needed first, which is required for all government websites and Internet banking.
To change an address for tax purposes: Click here (in Korean)
For information on how to apply for a Public Authentication Certificate: Click here