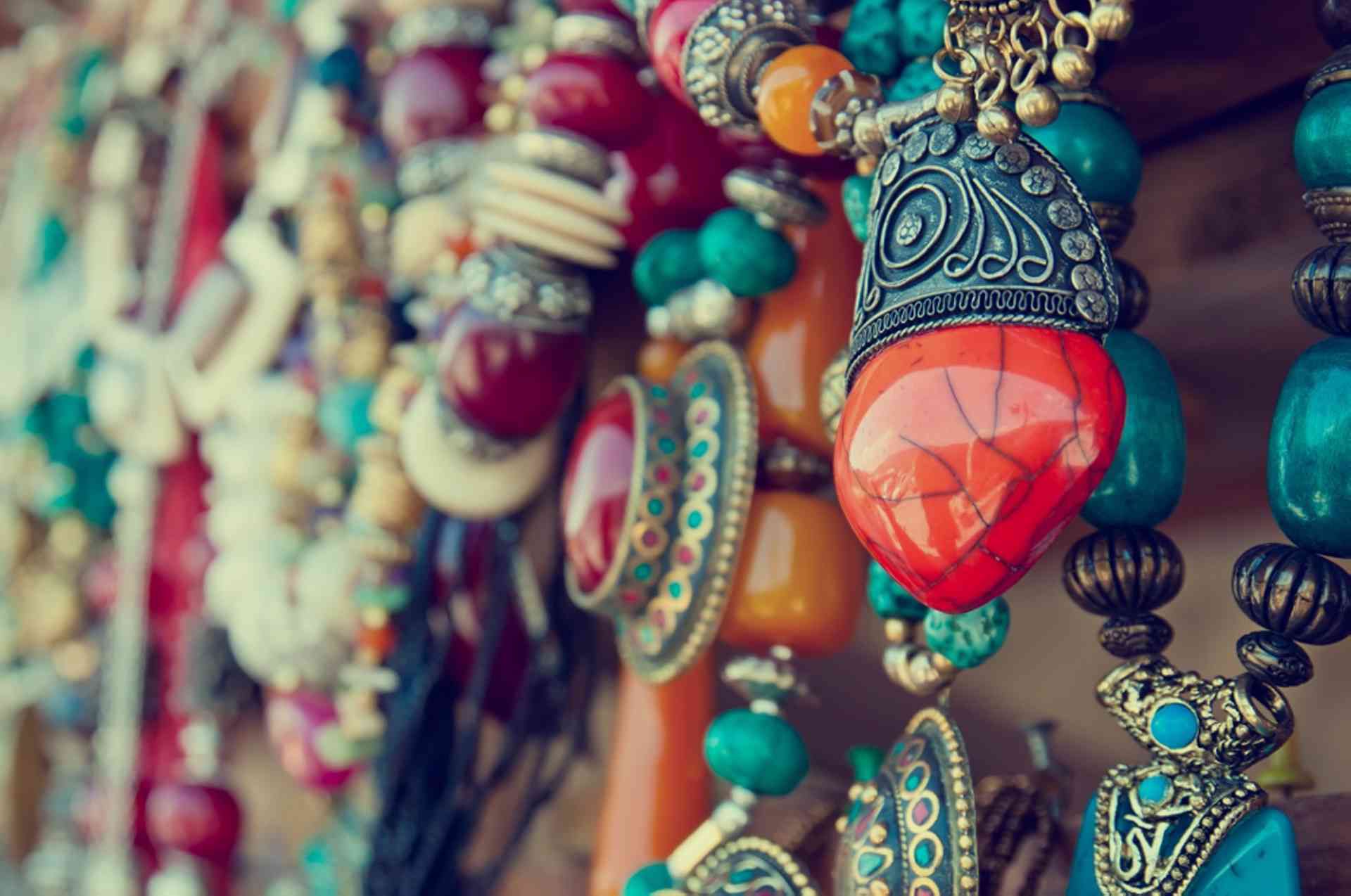 Where to find the freshest local food produce, fresh flowers, electronic items and general collectables, as well as details for the various day markets in Seoul...
Seoul has a large number of retail and wholesale markets selling a wide range of different products such as clothing, shoes, bags, accessories and antiques which are of interest to many international visitors.
General Markets
Namdaemun Market: The oldest and largest wholesale market, with over 10,000 shops and vendors selling just about anything. Fresh food, clothes, fabrics, ginseng products, art supplies, local crafts, spectacles, fake designer goods, stationery and jewellery are just some of the goods on offer. Most of the sellers can speak a few words of English, Chinese and Japanese. There are two information centres with maps of the market.
Namdaemun Market (website in Korean)
At: 49 Namchang-dong, Jung-gu, Seoul
Open: Wholesalers open from 00:00-06:00 and retailers from 09:00-18:00. Closed on Sundays
Dongdaemun Market: Dongdaemun is the wholesale and retail shopping district in Seoul. It is a massive marketplace with all sorts of street vendors, shopping malls, and stalls ranging from those which sell trendy clothes to those which sell exclusively buttons. It is possible to find almost everything here. The market is popular with international tourists and good for gift shopping.
Dongdaemun Market (website in Korean)
At: From Jongno 5-ga to Dongdaemun Station, Seoul
Open: Daily (most stores are closed on Mondays and holidays). Wholesalers open from 01:00-13:00 and retailers from 01:00-18:00
Specialist Markets
Flowers
Express Bus Terminal Flower Market: The arcade is filled with over 50 flower shops and is located only minutes from the Sinsaegae department store. It offers an outstanding array of the freshest flowers and foliage available. Potted plants, artificial flowers and florists' supplies such as ribbon, gift wrap, baskets, vases, foam and gift items are also sold.
Flower Market
At: Underground arcade, Express Bus Terminal, Seoul
Open: Daily from 09:00-21:00, except for the first and third Sundays of each month
Electrical goods
Yongsan Electronic Market: Thousands of speciality shops selling home appliances, stereos, computers, cameras, mobile phones, office equipment, lighting, electronic games and software. It is the one-stop shopping destination for buying anything electronic that can be found in South Korea at competitive prices. All the big brands including Apple, Samsung, LG, ASUS, SK, KT, SHARP, IBM, HTC, Daewoo and HP have service centres in Yongsan electronic market.
Yongsan Electronic Market
At: 15-2 Hangangno 3-ga, Yongsan-gu, Seoul
Open: Daily from 10:00-20:00, except for the first and third Sundays of each month
Fish and seafood
Noryangjin Fish Market: The Fish Market building hosts over 700 seafood retailers and wholesalers selling the freshest and highest quality seafood from the major fishing ports around Korea. The wholesale auction is conducted between 01:00 and 06:30 in the morning.
Garak-dong Agricultural & Marine Produce Market: With 540,000 square feet of space, this is the largest marine produce and seafood wholesale market in Korea. It distributes primarily to professional buyers from owners of businesses such as supermarkets and restaurants, but is also open to the public.
Garak-dong Agricultural & Marine Produce Market
At: 932 Yangjaedae-ro, Songpa-gu, Seoul
Tel: 02 120
Open: Daily from 12:00-19:00, except for the first and third Sundays of each month
Medicines
Gyeongdong Herbal Medicine Market: One of the main distributing markets for medicinal products in South Korea. It consists of over 1,000 fixed stores selling all types of Korean medicinal ingredients such as roots, herbs, spices and ginseng.
Antiques
Janganpyeong & Dapsimni Antique Market: Located at Dapsimni Station Line 5, this is the biggest antique wholesale and retail market in South Korea, with more than 150 antique enterprises dealing in a wide variety of traditional furniture, paintings, ceramics, calligraphy, lacquerware and more.
Janganpyeong & Dapsimni Antique Market
At: 530-961 Dapsimni-dong, Dongdaemun-gu, Seoul
Open: 09:00-19:30, except for the first and third Sundays of each month
Hwanghak-dong Flea Market: With over 500 shops selling vintage goods, second-hand items and a variety of new goods, expect to find antique books, collectables, movie and advertising posters, second-hand turntables, TV sets, used toys, portrait paintings, second-hand clothing, appliances, cameras computers and many other items.
Hwanghak-dong Flea Market
At: Hwanghak-dong, Jung-gu, Seoul
Open: 09:00-17:00 Monday to Saturday