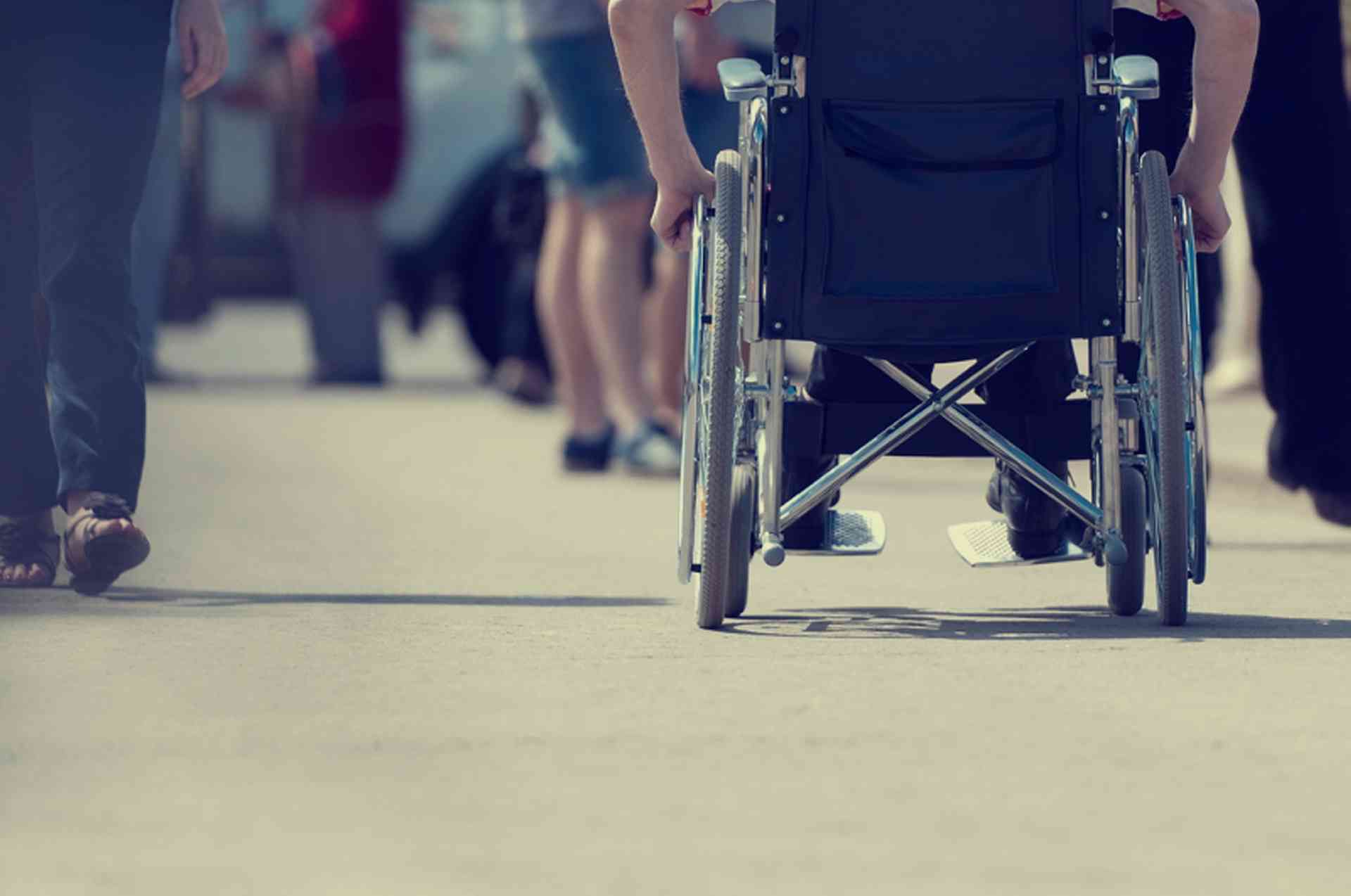 Overview of where to go and what to do if you are mobility, sight or hearing impaired and information on the organisations for the disabled in Switzerland...
Disabled Travel and Transport in Switzerland
The Swiss railway (SBB) has comprehensive information on the website for physically disabled, hearing and sight impaired passengers (in English).
The SBB Call Center Handicap is open daily for information:
SBB Call Center Handicap (see the menu options to the left beneath heading "Passengers with a handicap")
Tel: 0800 007 102 (toll free from Switzerland)
Tel: +41 (0)51 225 78 44 (from outside Switzerland)
Open: From 06:00-22:30

Swiss international airports
The European Parliament passed a regulation that will facilitate air flights for people with reduced mobility. The regulations establish that people with reduced mobility should have free, special assistance when needed in airplanes, airports, baggage check in and with flight connections.
Responsibility has been passed to the airports to accommodate the needs of the disabled traveller. Air companies will still be at liberty to provide services to people with reduced mobility.
Parking
Cars parked in disabled spaces must display a disabled person's sticker or EU blue badge. This will allow parking in designated spaces.
Parking authorisation cards or blue badges are issued to disabled drivers and passengers by the disabled person's canton of residence. A medical certificate must be shown on application as proof of disability
Parking authorisation cards are valid throughout Switzerland for both Blue Zones and metered parking.
A variety of cards reflect the different circumstances.
Cards may be issued to:
a driver with a physical handicap
a disabled person regularly transported by another person
a person frequently transporting physically disabled people
The card must contain the following information:
the type of authorisation card
driver identification details and/or full name and address of the beneficiary
cantonal issuing office and/or issuing authority's stamp
year of validity
authorisation number and/or vehicle number;
The card allows:
When there is no public or private parking space free:
Up to four hours parking in a 20 minute zone
Up to two hours parking in a no parking zone (provided the car is not causing an obstruction)
And in some cities, free parking in metered zone (the police will be able to provide information)
The blue badge is a standardised European Community disabled person's parking permit which provides parking entitlements to badge holders in all complying European countries - a blue badge from one country is valid in another. A person coming to Switzerland from another EU country may wish to apply in their home country for this universal badge which allows the use of reserved parking.
Spaces in car parks reserved for disabled people are marked with a yellow line and wheelchair symbol
Do not park if the space is marked with a person's name or vehicle registration number
Parking may be allowed for up to 6 hours in areas where parking is restricted by time; check with local authorities
Parking is sometimes allowed for up to 2 hours in ZTL areas (roads where traffic is restricted); check with local authorities
Parking and driving may be allowed in pedestrian zones; check with local authorities
Check signage or with car park attendants as some car parks offer free parking for the disabled
Driver's with a blue badge from another European country may display these translations beside a badge written in another language (text from the UK Automobile Association):
Carte de stationnement pour handicapé.
La personne à qui appartient cette
carte de stationnement est un
visiteur handicapé d'un autre pays
de la communauté européenne et a
les mêmes droits en matière de stationnement
qu'un handicapé de votre pays.
VERSION COMMUNAUTE EUROPEENNE
Contrassegno d'invalidita per persone disabili.
La persona che espone questo
contrassegno e un visitatore
disabile di un altro paese europeo,
che ha diritto alle stesse agevolazioni dei
disabili residenti nel vostro paese.
MODELLO PER LA COMUNITA EUROPEA
Parkkarte für Personen mit Behinderungen.
Die Person, die diese Parkkarte
ausgelegt hat, ist ein behinderter
Besucher aus einem anderen
europäischen Land und zu den
selben Parkvergünstigungen wie
ein behinderter Einwohner
Ihres Landes berechtigt.
EU-MODELL
Public transport for people with disabilities
People with permanent or temporary disabilities can benefit from on-demand personal assistance when travelling on the Geneva public transport network. The service "Mobilité pour tous" includes a pick-up and drop-off service from the person's home and assistance during the journey. Reservations can be made by telephone 48 hours beforehand.
The service does not apply to wheelchair users, who should contact the Fondation Foyer Handicap for assistance.
Equipment
Most large towns have outlets selling or hiring equipment for the disabled and elderly: crutches, wheelchairs (fauteuils roulants in French), mini-lifts, mobility scooters, walkers and general orthopaedic equipment. A pharmacy will be able to provide further information.
Blind/Visually Impaired
The Swiss National Association for the Blind has information on all aspects of Swiss life and support available for the blind and visually impaired.
The Library and Resource Centre for the Blind and Visually Impaired will post books, videos and audio books (in English) anywhere in Switzerland. They may be borrowed for up to four weeks without charge. The games library has over 500 tactile games and books available
Deaf/Hearing Impaired
Swiss association for the hard of hearing:
Forum écoute (in French)
At: Avenue Général-Guisan 117, 1009 Pully
Tel: 0800 614 614
Fax: +41 (0)21 614 60 51
Open: Monday to Thursday 09:00-12:00 and 13:30-17:00
email

Disabled Sports
Plusport is the umbrella organisation for disabled sports in Switzerland. Their aim is to promote the integration of those with disabilities through sports activities. The website has information on sports clubs in Switzerland, sports events for the disabled and sports camps.
Organisations for the Disabled in Geneva and Switzerland
Geneva Handicap: Regionally specific information and contacts for all disabilities (in French)
INSOS Genève: Umbrella association for the disabled in Geneva, providing help for the disabled within the canton
At: 11 rue de la Maladière, 1205 Geneva
Tel: +41 (0)22 810 32 85
Agile: Represents a number of organisations for the disabled in Switzerland (in French and German)
Independent Living Institute in Zurich specialises in personal assistance policy (French and German)
Eurokey: protection of facilities for disabled
Mobility International Switzerland (MIS) specialises in tourism and information for the disabled to and in Switzerland
The Ski 2 Freedom Foundation is a non-profit company providing a growing extensive directory of information on the facilities available at snow and winter sports stations and resorts for people with special needs and disabilities.