Buying Land and Building in Thailand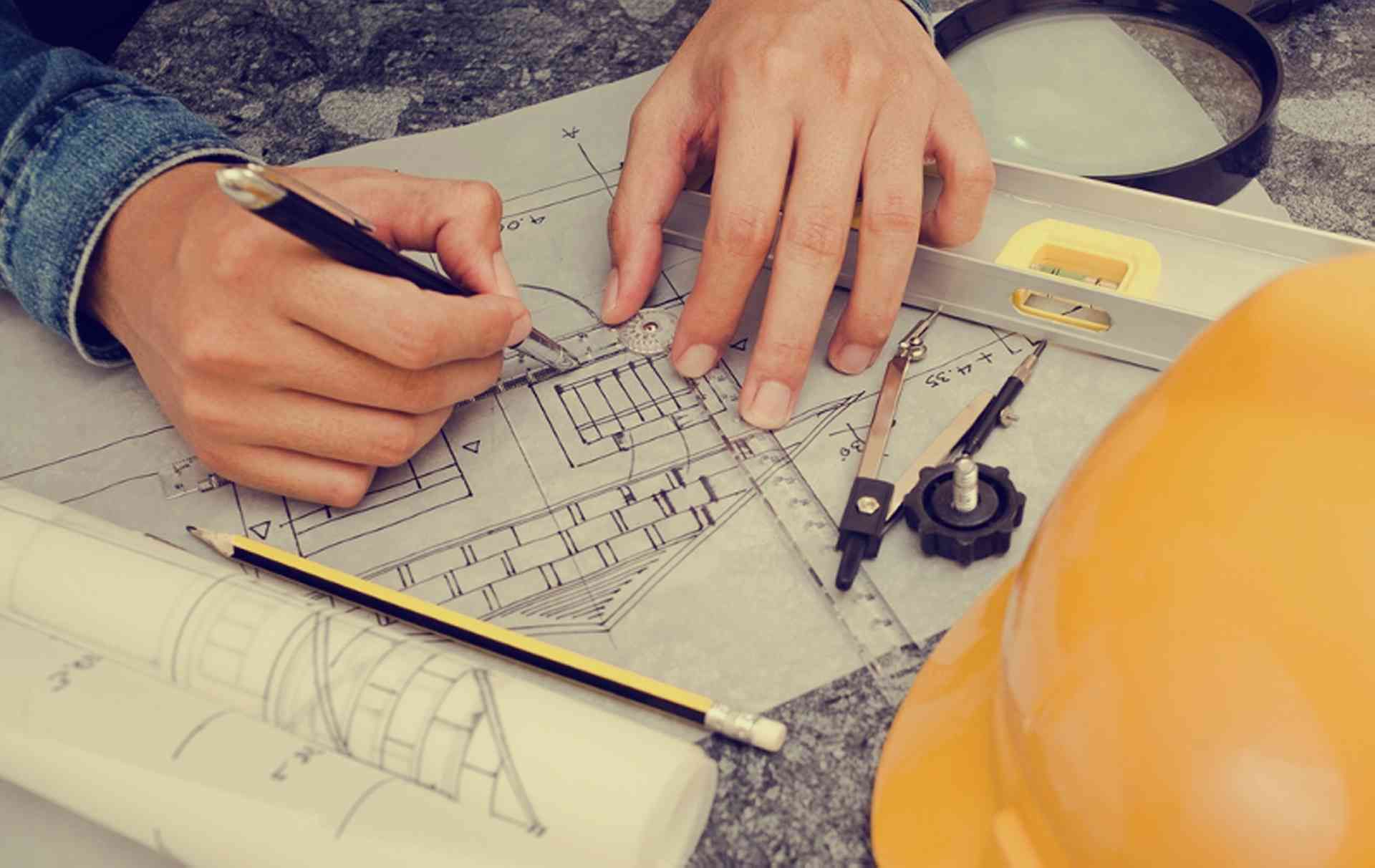 The procedures involved when buying land and building a new house in Thailand, with details on land titles, building permits and zoning regulations...
Disclaimer: What follows is a summary of the procedures involved in buying land in Thailand. Apart from condominiums, buyers should be aware that owning property is not a straightforward process in Thailand. The laws regarding ownership of land in Thailand are complex and are frequently open to misinterpretation even by experts. It is extremely advisable to speak with an independent lawyer before going ahead with any type of contract.
This is a summary of the procedures involved in building a new home in Thailand. It is not a straightforward process as the laws regarding ownership of land in Thailand are complex and are frequently open to misinterpretation even by experts. It is essential to consult an independent lawyer before going ahead with any type of building contract.
Purchasing Land
An individual foreign investor may buy a maximum of 1 Rai of land. This is 1,600 square metres (2.53 Rai = 1 acre or 0.4 hectares). There are certain conditions to be met before this can happen, such as bringing a minimum of THB 40 million into Thailand for investment purposes and being granted permission from the Ministry of Interior.
For those not meeting the criteria there are two options available:
Leasing
Setting up a limited company.
1. Land lease
A foreigner may buy a land lease (also called leasehold). The maximum time limit for the land lease is 30 years and the lease must be written in Thai and recorded by and kept at the local Land Office. The process is straightforward and is recognised in Thai law, it offers the buyer legal protection with low maintenance. Any extension to the lease is a private arrangement and the buyer has no formal legal rights after 30 years.
2. Limited company
A foreigner may buy land or leasehold through a limited company. The company must be formed in Thailand and should be more than 60 percent Thai owned. The Thai shareholders must have Thai ID cards and sign a shareholder document stating that they are co-owners of the company with profit-sharing and voting rights.
It is advisable to choose the shareholders carefully and to consider the formation of the company seriously. Some methods of forming companies that were popular in the past were illegal for the purpose they were being used for; the advice of a legal expert is essential as laws can change. In 2006, the Thai government began to check many limited companies to ensure they were set up correctly.
Types of Land and Land Titles
Possession of land is determined by the land title. In Thailand, there are eight different types of titles, but only three that will allow for purchase, transfer and sale of property. The most comprehensive land title – Chanote – shows a true certificate of ownership and is normally accurately surveyed.
It is highly recommended that an independent legal representative makes sure that the land title is correct and free of any claims before purchasing or leasing. Have a surveyor check that the land area on the title is correct. In recent times there have been court cases where even correct land title deeds were shown to be issued by corrupt land department officials.
Chanote: the premium title issued by the Land Department. The survey is GPS-verified and matched with aerial photographs. A Certificate of ownership is issued and it is favourable for bank loans
Nor Sor Saam Gor: gives a clearer title and a better survey than the Nor Sor Saam. A certificate of ownership is issued and the land can be used by that person
Nor Sor Saam: allows for rights to use the land and a certificate of ownership is issued. It is surveyed, although not as accurately as the Nor Sor Saam Gor and can often be the subject of boundary disputes
There are only two types of land holdings in Thailand:
Right of Ownership: entitles the individual or corporation to sell, lease or transfer the property. A title deed and documents of ownership are held for the property
Right of Possession: entitles the holder to use the land for agricultural purposes. The land cannot be sold, only transferred to the direct next of kin of the owner. Building permits will not be issued
Building Permits and Zoning Regulations
The Town and City Planning Act and the Building Control Act are the two main pieces of legislation governing construction of residential properties in Thailand. Under these acts the following responsibilities are enforced:
Awarding Building Permits
Enforcing the Building Control Act
Property Developments
Zoning Regulations
The Building Control Act is set up to govern the construction of buildings and details restrictions on their size, shape and height, which are specific to certain areas.
Buyers must ensure that their builder is adhering to all restrictions that have been outlined. Individual requirements under this Act do vary between Provinces, so it is necessary to contact the local Land Department office for exact details.
Building permits
Building permits are regulated by the Building Control Act and issued under the Town and City Planning Act. If the land has a clear and legal title deed, a building permit can be obtained at the Land Department Office. The builder usually applies for building permits on behalf of the owner of the construction.
Use of the land is also a factor when applying for a building permit. If the use of land follows the stated zoning, permission for a permit is possible. If more than nine plots of land are being developed, a sub-division licence is required with all of the infrastructure requirements relating to this.
These document are needed to get a building permit:
Title deed that allows for purchase, sale or transfer
Architectural drawings
Land Development Permits (obtained before the land sale): the Land Trade Licence and Land Distribution Licence
Infrastructure permits such as water, electricity and housing construction permits
Zoning regulations
It is important to understand and consider the zoning regulations of the specific area being built in. Keep in mind that when developing a property several zoning restrictions may apply. They may include some or all of the following depending on the Province:
Height of the structure
Width of the structure
Distance from the beach and/or shore
Proximity to another property
The use of the structure (residential, commercial, industrial)
Building lot size
Angle of slope of land
Height of land above sea level
Type and colour of roof
For detailed information of zoning requirements:
Employing a Builder
The builders play an integral and arguably the most crucial part of a building project. Builders should be responsible for the following:
Establishing and managing a comprehensive and realistic cost control system
Preparing engineering documents for construction and modify when needed
Monitoring building safety and work quality
Coordinating activities
Having an information model for project evaluation
Execution of construction work
It has been reported that some builders in Thailand fail to establish an adequate cost control system. Developers should therefore be aware that a quotation is not always realistic and the final cost may be considerably more than the originally stated contractual amount.
Insurance
Insurance is highly recommended, but is only legally required for building high rise buildings and for large construction projects. Insurance can cover the land construction site, the construction employees, building materials, machinery and legal liability for property damage or bodily injury.
Construction and Erection Risk Insurance policies can be taken out by the contractors as well as the investors of the building site. Check to see whether the insurance company will be liable to pay indemnity when there is loss of property or damage to the building caused by an "Act of God" such as a natural catastrophe like bad weather or tsunami. The insurance company should also assume liability if a death, accident or health issues arise from or to a third party while working on the property.
Additional coverage needed may include:
Overtime fees
Property loss or damage resulting from a civil commotion
Extended maintenance of construction works
Damage to underground cables and pipes caused by the work on the property
Architectural risk
Unstable structures
The premiums for building insurance can greatly vary depending on the size of the property, the materials used and in many cases the construction company's reputation and success rate may contribute to the cost for insurance.
Further Information
Samuiforsale: detailed information on land titles, zoning and many other issues to do with building in Thailand
Prepared by Graeme Laird