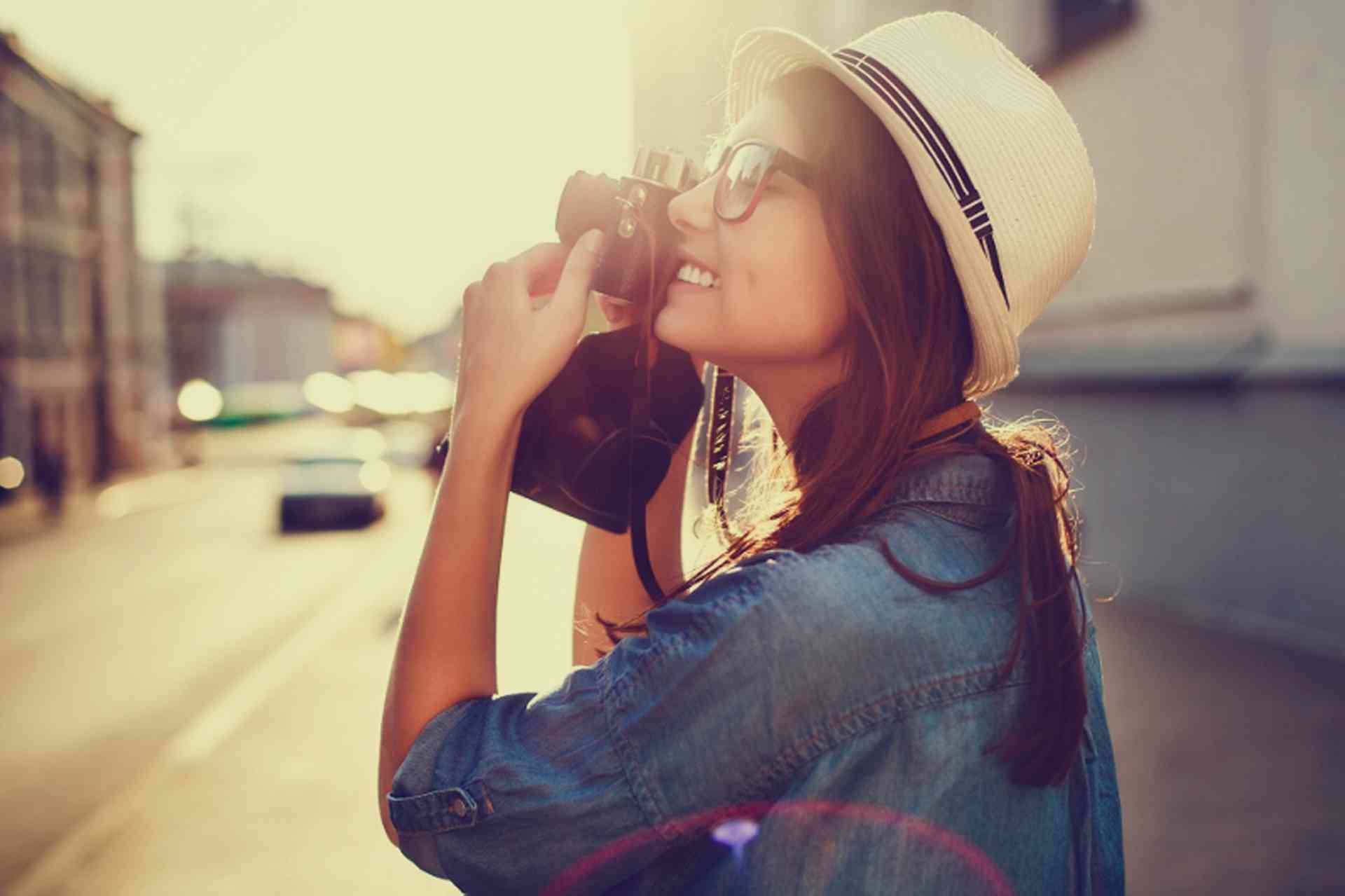 Find out when, where and how to make the most of a visit to Thai beaches, temples, islands and natural sights…
Bangkok, the capital city of Thailand, has good car, coach, train or plane connections with most of the country's prime tourism destinations. Here is information on the Thai regions of Chiang Mai, Chiang Rai, Sukhothai, Nong Khai in North East Thailand, Phuket, Koh Samui, Krabi and the Southern Provinces.
Also information and links on temples, spa holidays and diving trips.
Chiang Mai
Chiang Mai, 700 Km north of Bangkok, is the capital of the Chiang Mai province. Situated on the Ping River and nestled among the mountains of northern Thailand, this large city is an ethnic mix of hill tribe people and modern city dwellers. The city was relatively isolated until the late 1930s, which helped preserve much of the local culture. The original 700-year old city layout still exists, with its fortified walls and surrounding moat.
The best time to visit is generally between October and April, the least-rainy time of year, though most festivals occur between late December and April. Chiang Mai is quite popular with tourists, so can be very busy during peak season, when many come to play golf.
Products local to Chang Mai include saa (mulberry) paper, celadon ceramics and silver jewellery made by the local hill tribes.
The Umbrella and San Kamphaeng Handicraft Fair in Bo Sang, near Chiang Mai, features paper umbrellas and other crafts from local artisans. The festival is generally held on the third weekend in January.
Chiang Mai can be reached by car, coach, train or plane directly from Bangkok.
For more information, contact the Tourism Authority of Thailand (TAT): Click here
Chiang Rai
Chiang Rai, 785 Km north of Bangkok, is the most northerly Thai province and is located in the Kok River basin. The province is situated within the "Golden Triangle" where Myanmar, Laos and Thailand share a border and where much of Thailand's poppies were once grown for the opium market. The region is actively pursuing the tourist trade and is quite popular with tour groups. Tourists can explore the jungle on horseback or foot and buy locally-made silver jewellery and hand-woven cotton.
The Songkran Festival (the traditional Thai New Year celebration in April, also called the Water Festival) in Chiang Saen includes boat races between Myanmar, Laos, China and Thailand on the Mekong River.
The province can be reached by car, coach or plane directly from Bangkok.
Sukhothai
The Sukhotai Kingdom, founded in 1238, is located 427 Km north of Bangkok. A UNESCO World Heritage site, it was Thailand's first unified state and has many impressive temples and monuments. During the 13th century, King Ramkhamhaeng the Great made the kingdom a powerful one, politically and artistically. He helped develop the modern Thai writing system from the Khmer alphabet and introduced Chinese artisans to local residents who in turn created the famous Sangkhalok pottery.
The Royal temple, Wat Mahathat, is the largest temple in Sukhothai. Highly unusual carvings portray Buddha descending from the heavens and interacting with regular people, an image that does not appear in any other Buddhist monument.
Accommodation ranges from hostels to luxury hotels with spa services or isolated exclusive villas. Sukhothai can be reached via car, coach or plane directly from Bangkok.
For information from the UNESCO World Heritage Site website: Click here
North East Thailand
Nong Khai is a province on the Mekong River in North East Thailand, 615 Km from Bangkok. The Friendship Bridge from Nong Khai across the river provides the main entryway to Laos; Nong Khai has become a centre of trade. The main tourist attractions in Nong Khai are the royal temple, Wat Pho Chai and its large Buddha sculpture, and Phra That Nong Khai, an old chedi that sunk into the river and is now only visible during the dry season.
Phu Wua Wildlife Sanctuary in Ban Don Chik has good hiking trails, picturesque waterfalls and bountiful animal life.
For more information on Nong Khai from TAT: Click here
Festivals in Nong Khai
Bun Bang Fai is held in Isan during the sixth lunar month (usually in May). The three-day festival is a ritual held to help ensure that rains fall at the most helpful times for the local crops. Rockets built from bamboo and explosives are launched on the last day of the festival, which includes dancing, music and local foods.
Phuket
Phuket's white sand beaches, clear water and tropical forests make it southern Thailand's busiest province (and island). Located 862 Km south of Bangkok, Phuket is just off the west coast of Thailand on the Andaman Sea and can be reached via the Sarasin and Thep Krasattri bridges. The best time to visit is from November to February. The slowest season is between September and October when it is quite rainy. Accommodation ranges from bare-bones bungalows to luxury villas.
Sea fishing is a popular sport here and the area has an immense variety of species.
Long an island where many different trading cultures came together, international influences are marked, especially in the local food, although the island is famous for its seafood, particularly the Phuket lobster. The island is also known for its souvenir birds' nests, seashells and ruby jewellery.
Approximately 35 percent of Phuket's population is Muslim, so mosques can be found alongside the temples.
Phuket can be reached via plane, car or coach from Bangkok. The area has developed more marinas in an attempt to lure the sailing industry, so it is also quite accessible by boat.
For additional information from the Phuket Tourist Association: Click here
Koh Samui
The third-largest island in Thailand, Koh Samui is located off the east coast of the Kra Isthmus in south-eastern Thailand. A fishing community essentially isolated until the late 20th century, the island economy is now largely based on tourism, as well as the rubber and coconut industries. With an airport connecting it to Bangkok, the island can get quite crowded in the high season (from February to April).
Ang Thong National Marine Park consists of 42 islands around Koh Samui which offer excellent hiking, snorkelling, diving and boating. Erosion has created fascinating rock formations, including bridges and caves. The park is closed during the monsoon season (November and December) due to high winds and dangerous conditions.
There is accommodation on Koh Samui to suit nearly every budget.
Krabi
Krabi province is a popular tourist destination, with coral reefs, white sand beaches and several islands (including Phi Phi Island) to explore. 814 Km from Bangkok, Krabi province is bordered on the west by the Andaman Sea, on the north by Surat Thani and Phang-nga provinces, on the south by Trang Province and the Andaman Sea and on the east by Nakhon Si Thammarat and Trang Provinces.
The hot season in Krabi is from January to April while the rainy season runs from May to December. This climate makes the area ideal for the many cashew, rubber, palm and coconut trees. Krabi City, according to some archaeologists, is one of the oldest settlements in Thailand (dating to 35,000 BCE).
Popular local products include the Som Shogun (Shogun Orange) and the Hoi Chak Teen (Feet-pulling Shell). Both are eaten, and the shell of the Hoi Chak Teen is used for decoration.
Krabi can be reached via bus, car or plane from Bangkok.
Southern Provinces
The gateway to the 14 southern provinces of Thailand is Chumphon, a quiet port-city 463 Km south of Bangkok. It has fruit plantations and nature reserves. The western side of the southern provinces have calm seas and good weather from November to March. The eastern side experiences good weather from May to September.
The southernmost province is Narathiwat, which is a popular destination for tourists (and shoppers) from Singapore and Malaysia.
The southern provinces are home to most of Thailand's Muslim population, many of whom speak Yawi. The Muslim village of Ban Thon, 16 Km from Narathiwat, is famous for its Korlae boats. These miniature boats are functional works of art made by the young men over the age of 13 and which have a unique style and are beautifully decorated in Javanese, Thai and Malay-influenced styles.
Thai Spas
Thai spa experiences often incorporate indigenous herbal treatments along with traditional Thai massage, which involves stretching and pressure on the meridians (energy channels) of the body. The emphasis on healing and nurturing is said to originate in Buddhism and its teachings of compassion and metta (loving kindness).
The Tourism Authority of Thailand offers spa packages through its Thailand Wonders website, which is aimed at affluent travellers seeking unique and luxurious trips in Thailand.
Temples
Thailand has a wealth of temples (wats) and other tourist attractions such as museums, palaces and monuments.
Although there is no special discount or pass card for visitors to these attractions the entrance fee is usually very good value. Often there are two fees, one for Thais and another more expensive fee for visitors to Thailand. A Thai driver's licence can sometimes allow a foreign resident in Thailand to pay the lower Thai fee. Temples are usually free but donations are always welcomed.
Note that taking photographs is often restricted and temples may have dress restrictions. Temples in tourist areas usually have less strict clothing requirements however it is still considered rude to wear shorts, although it may be tolerated.
Here are a few other dos and don'ts to observe when visiting holy sites:
When entering any building containing a Buddha image, shoes should be removed. Do not pose for photos in front of Buddha images and do not let children climb on them. If sitting, never sit with your feet pointed towards a Buddha image
Women should not touch a monk directly but may place something on the monk's receiving cloth
Contributions when entering a temple are greatly appreciated as this is relied upon for the upkeep of the building
Check for individual rules concerning photographs and cameras but never take pictures of monks unless they have given permission
Never step on the doorsill of an entrance into a temple as it is tradition that someone's soul is present inside
Diving
Diving is the most popular water sport in Thailand, which thus draws many dive tourists. There is no shortage of dive companies offering packages throughout Thailand's waters. Divers not yet certified will find many qualified instructors in Thailand who teach in English.
The best time of year for diving depends on the location; for instance diving in the Gulf of Thailand is best from May to September and in the Andaman Sea it is generally good from December to April. Many divers believe the best diving in Thailand is in the Andaman Sea, in the far north and far south of Thailand.
Most dive outfits will take groups out on excursions even if some of the group members are not certified. Those not certified will be charged a reduced fee and will be able to swim and snorkel while the others dive.