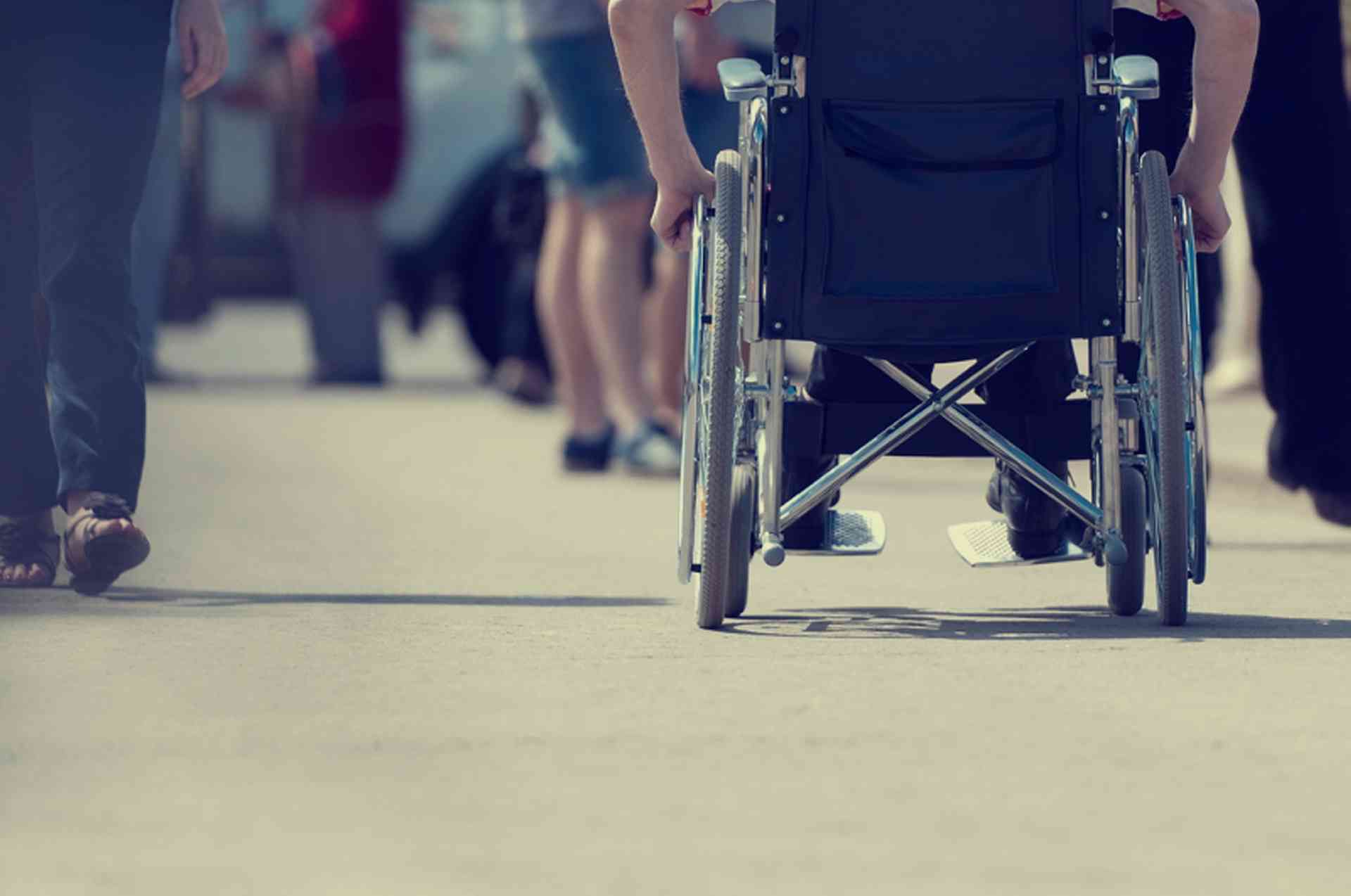 Overview of the facilities, organisations and support available for people with mobility, sight or hearing impairments in the UK...
The UK government website outlines all areas of support that are available to adults and children with disabilities, and their carers. It covers a range of topics; employment and financial support, rights and obligations, education and learning, and everyday life and leisure.
The Disability Discrimination Act
The law states that three per cent of every workforce of more than 20 employees must be registered disabled people. It is against the law for employers to discriminate against disabled people for a reason related to their disability, and employers have a duty to make reasonable adjustments to ensure that disabled employees are not disadvantaged by any physical feature of the workplace. It is also unlawful for an employer to select an employee for redundancy because of their disability.
Public Transport
Under the Disability Discrimination Act, people with disabilities have rights of access for transport, travel and motoring. For example, timetables must be provided in an accessible format if it is reasonable for the transport provider to do so.
The Disabled Persons Railcard scheme entitles the holder and an adult companion to a third off most rail fares throughout Great Britain.
The Blue Badge Scheme
The Blue Badge scheme is a service for people with severe mobility problems, and parents of children with disabilities. It enables badge holders to park on single or double yellow lines for up to three hours, except where there is a ban on loading or unloading. Badge holders may park for free and for as long as they need to at on-street parking meters and pay-and-display machines.
Eligibility for a Blue Badge has to be assessed by the local council, who may also request further information from a doctor or an independent health professional, such as a physiotherapist.
Organisations, Associations and Support
There are numerous organisations, charities and websites set up to provide support, information and advice for people with disabilities and their carers. Among the most prominent are:
Ableize is a web portal which is owned and run by disabled people, for disabled people. There is a directory with information about all aspects of daily life, from access and travel to groups and clubs, and products and services. There is also a discussion forum and a blog.
British Deaf Association (BDA): The BDA is the largest UK deaf organisation run by deaf people for deaf people. They represent the Sign Language Community, and are campaigning for the legislation of British Sign Language (BSL). They are also working to gain the right for all deaf children to receive bilingual education, using BSL and English, and the right to quality and choice in education. Their website has news, information, training, campaigns and youth and family services.
Carers Trust: The Carers Trust supports those caring for a person with a disability, illness, mental health problem or addiction. It has a national network of independently managed Carers' Centres and provides information, advice and support services to adult carers and young carers.
Contact A Family is a UK-wide charity that provides advice, information and support to the parents of all disabled children. They have a freephone helpline, offer advice and support, produce a variety of publications and offer up-to-the-minute information about disability benefits and allowances.
Deaf Education through Listening and Talking (DELTA) is a national charity that supports deaf children and their families and which supports and develops the Natural Aural Approach to the education of deaf children.
Disability Now is a newspaper for the disabled with a website full of news and information.
Disabled Living Foundation is a national charity that provides free, impartial advice, information and training courses on daily living aids. It has a helpline, fact sheets, a supplier directory, services for parents, and business support, with accessible meeting rooms for hire.
Disability Rights UK is a politically active national charity that provides information, career support and advice on independent living.
Guide Dogs for the Blind Association is a charity that breeds and trains guide dogs, providing dogs to blind and partially-sighted people.
KIDS is a charity which has pioneered a number of approaches and programmes for disabled children and young people. These include Home Learning, Parent Partnerships, Adventure Playgrounds and the inclusion of disabled children in mainstream settings.
Livability is a charity that offers residential care services, supported living, lifestyle choices, projects and accessible holiday accommodation for people with disabilities, as well as managing a school and two further education colleges, one of which, The Nash College, is in the London borough of Bromley.
National Blind Children's Society enables children and young people with visual impairment to achieve their educational and recreational goals.
Royal Association for Deaf People (RAD): The RAD promotes the welfare and interests of deaf people, offering advice and advocacy on employment issues, help for families and teenagers, community services, interpreting and social care.
Royal Blind Society (RBS): The RBS helps people who are blind or partially sighted with cash grants and provides support for those on low incomes. It also offers a range of holidays and leisure opportunities.
Royal National Institute of Blind People (RNIB): The RNIB is a UK charity for the blind, offering information, support and advice on areas including treatments and conditions, financial aid and everyday products to make life easier. They run a helpline, a library service with books in Braille, Moon, giant print and audio, and a radio station, Insight Radio, which broadcasts 24 hours a day.
Sense: A leading national charity that supports and campaigns for children and adults who are deaf-blind, providing advice, information and specialist services to deaf-blind people, their families and carers.
Sporting Facilities and Support Groups
Parasport: A joint initiative between the British Paralympic Association (BPA) and Deloitte. Their aim is to increase participation levels in competitive sporting events.