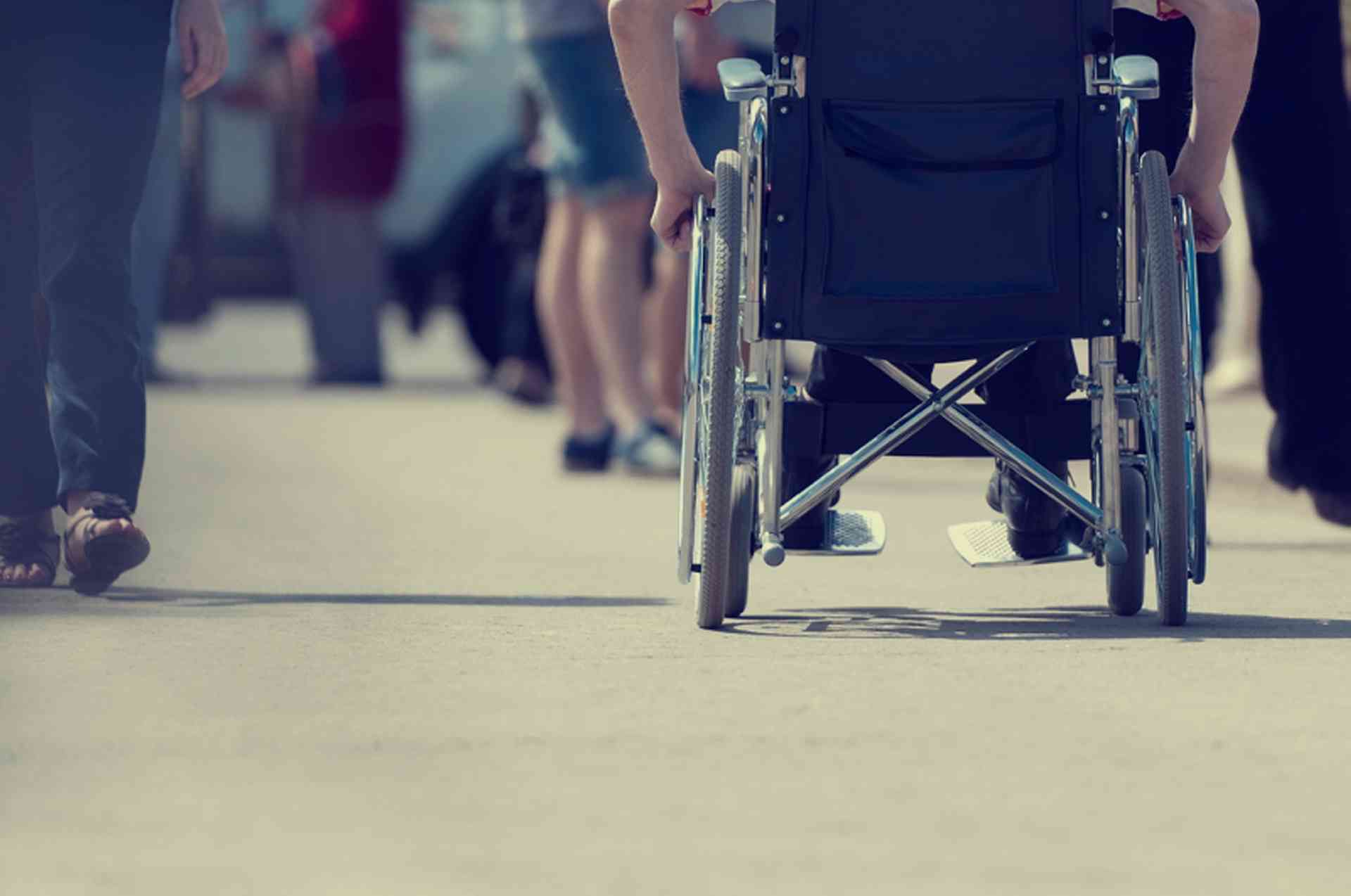 An overview of the facilities, organisations and support available for people with mobility, sight or hearing impairments or other disabilities in Vietnam...
Vietnam has one of the world's highest rates of people living with disability per capita. According to the 2009 national census almost eight percent of the country's population had a disability, although more recent statistics from the World Health Organisation estimated the figure to be approximately 15 percent.
Historically, people with disabilities in Vietnam have experienced greatly reduced access to education and reduced employment opportunities, particularly those living in rural areas. However, the government has been working closely with a number of domestic and overseas organisations including UNICEF, USAID and the International Labour Organisation (ILO) to promote a more inclusive society within Vietnam, and to bring it in line with the requirements of the UN Convention on the Rights of Persons with Disabilities. It has implemented a number of initiatives and adopted legislation with a view to raising awareness and increasing standards in vocational training, employment, allowances, education and health care.
Legislation
In 1998 the National Ordinance on People with Disabilities Act was passed by the Vietnamese National Assembly, which put into place a series of initiatives which sought to advance the rights and interests of people with disabilities. Some of these initiatives included:
Establishing the inter-agency National Coordinating Council on Disability (NCCD)
Barrier-free access code and standards for public construction
Barrier-free access standards and regulations for public transport
Disability inclusion provisions in the Vocational Training Law (2006)
Implementation of a five-year National Action Plan on disability
As a result of these initiatives, by June 2010 the first comprehensive national law guaranteeing the rights of people with disabilities, Law of Persons with Disability, was enacted by the National Assembly. Decree 28/2012/ND-CP was later added which provides guidance for a number of articles of the Law of Persons with Disability. Section III of the 2012 Labour Code also contains regulations on the employment of people with disabilities
The Ministry of Labour, Invalids and Social Affairs (MOLISA) oversees the protection of the rights of people with disabilities and the implementation of protective legislation.
In 2012 MOLISA issued Circular 26/2012/TT-BLDTBXH announcing new government allowances and hiring incentives for companies employing people with disabilities.
Future developments
The National Action Plan to Support with Disabilities (2012-2020) is currently working on issues such as improving accessibility to public buildings and transportation, early intervention, inclusive education, and medical and legal services. It also aims to provide vocational training and employment for 250,000 people with disabilities.
The government also aims to provide inclusive education for all children with disabilities by 2015.
Foreigners with Disabilities
People entering Vietnam for work purposes need to be able to prove that they are physically able to meet the requirements of the job. Obtaining a work permit, which is technically required by law for anything longer than a three-month contract, requires a physical examination to certify one's physical fitness for their stated profession.
Because Vietnam is busy establishing basic services for its sizeable disabled population, few exist explicitly for disabled expatriates. Several travel agencies based abroad facilitate travel to Vietnam. Many of the services available for the disabled are based in Ho Chi Minh City, the largest city in the country.
Getting Around
The chief mode of transportation (and the leading cause of accidental death) in Vietnam is the small engine motorbike. Vietnam Airlines, the national air carrier, offers wheelchair assistance with 24-hour advance notice. Old Soviet-era trains link one end of the country to the other. Taxis are, relatively speaking, affordable and plentiful in cities. However, much of the country is not designed to accommodate wheelchair access.
A partnership exists between many businesses, NGOs and Chambers of Commerce to assist the government in enacting swift reforms in Ho Chi Minh City. Known as the Disabilities Research and Capacity Development Centre (DRD), it currently runs a programme to provide free three-wheel motorbike transportation for disabled persons in Ho Chi Minh City, free of charge.
Organisations for the Disabled
Vietnam Assistance for the Handicapped (VNAH) – a non-profit US based charitable organisation
Vietnam Blind Association (VBA)
At: 139 Nguyen Thai Hoc Street, Hanoi, Vietnam
Tel: (04) 8452060
Fax: (04) 8452537
Hanoi Disabled People Association
At: Tang 5, Cung Tri Thuc Hanoi, D25, Tran Thai Tong Street, P. Dich Vong Hau, Cau Giay District, Hanoi
Tel: (04) 35379257
Fax: (04) 35380239
email
The Learning Strategies Centre – providing learning assessment and special needs education to the children of both Vietnamese nationals and foreigners living in Ho Chi Minh City
At: SE6-1 Canh Vien II, Phu My Hung District 7, Ho Chi Minh City
Tel: (08) 54171740
email
Further Information