Let's Meetup and have dinner!
from Jul 5th 2017 to Jul 5th 2017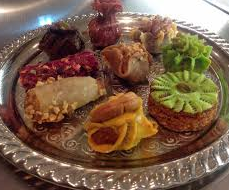 The Luxembourg Expat (and repat) Meetup Group.
First Wednesday of the month: dinner together!
Please join us and subscribe (up to 40 days before the dinner), but if you realise later you can't come; also unsubscribe to allow others to take your place.
Locations:
July 5th: Restaurant Le Gourmet Oriental, 10, rue Fort Bourbon L-1249 , Luxembourg

August: Summer Holidays / No Dinner