Vibrant Health & Shaped Body
from Apr 29th 2017 to Apr 29th 2017
16:18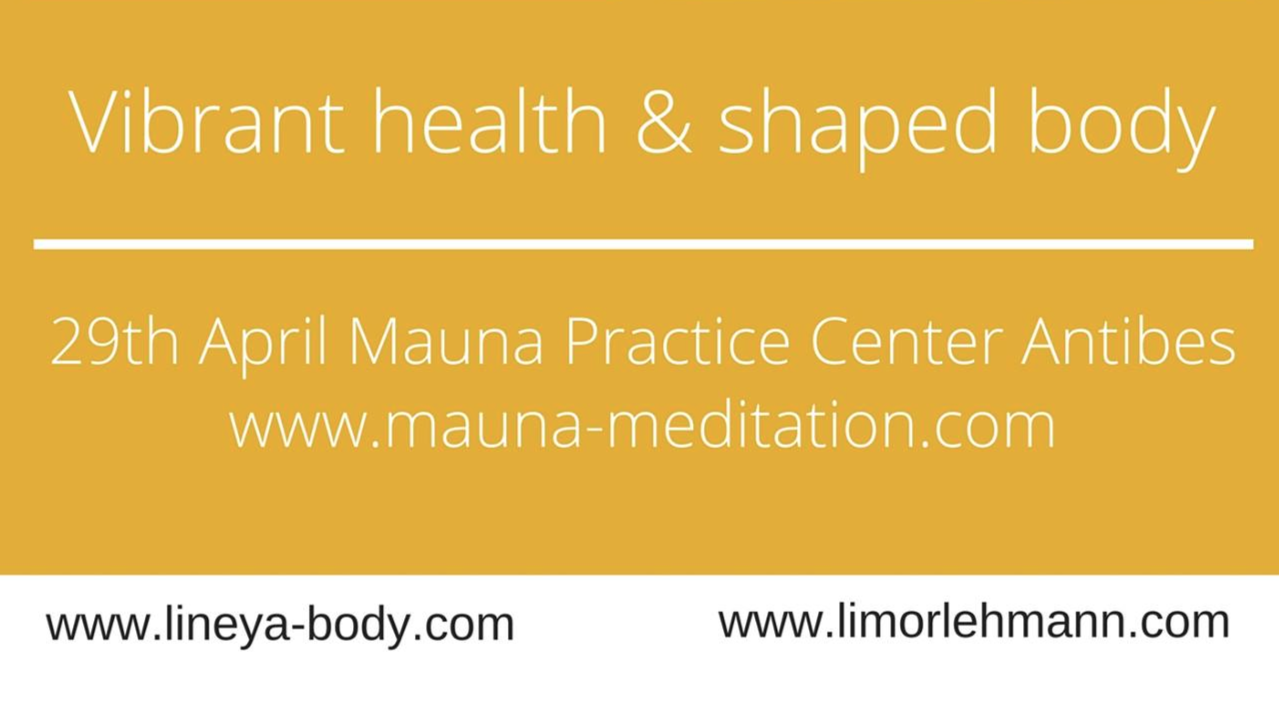 Free workshop to learn everything you need to achieve a vibrant health and a shaped body. Find out why diets don't work and what does and how to achieve sustainable weight loss.
The presenters of the workshop Anne Lucie and Limor will also give advice on how to adopt better eating habits, how to slim down to your optimum body shape and get rid of problem areas and will explain how stress impacts the weight loss process
At the Mauna Practice Center in Antibes.